Womens Slim Fit B3 Aviator Flying Jacket: Brown/Cream
Womens Slim Fit B3 Aviator Flying Jacket: Brown/Cream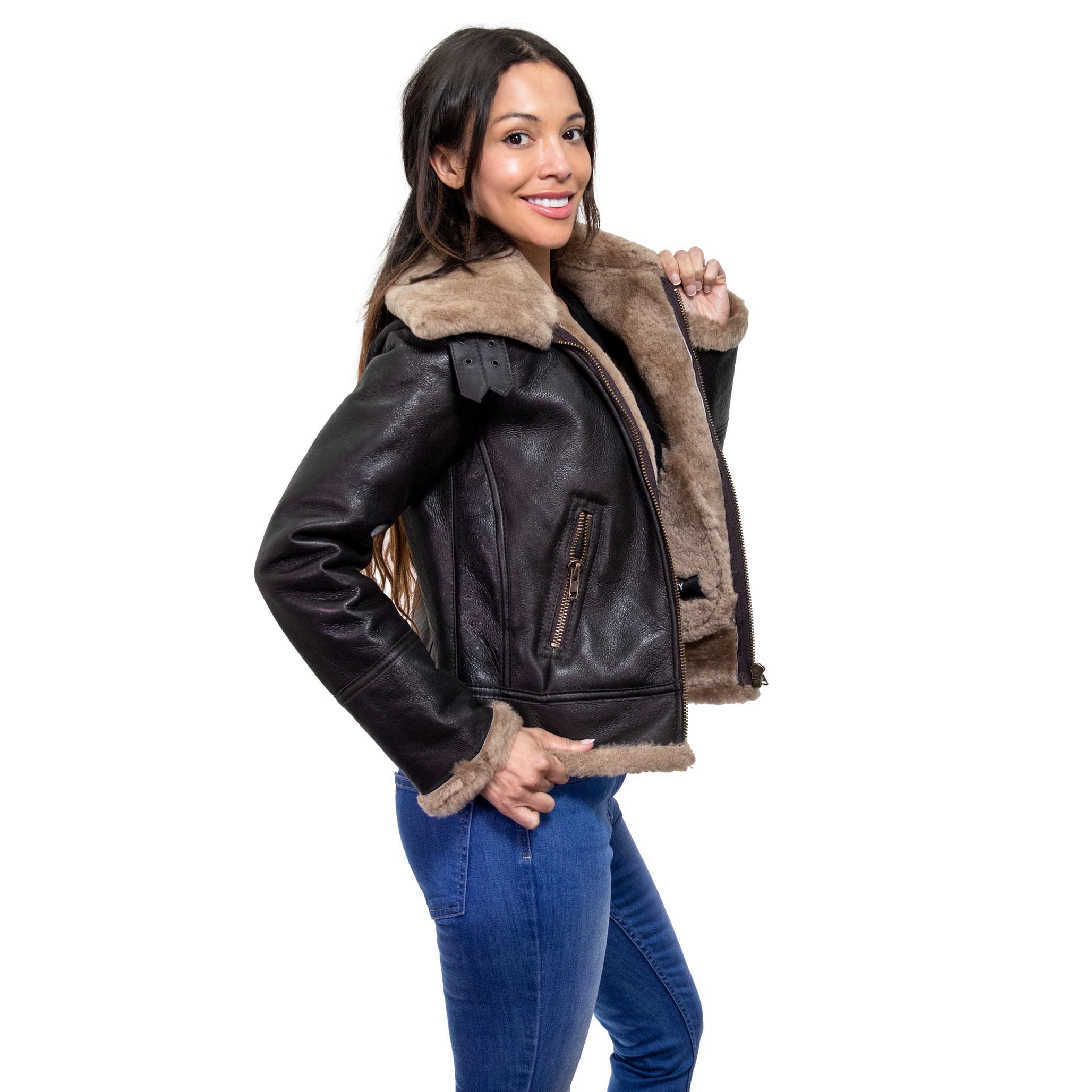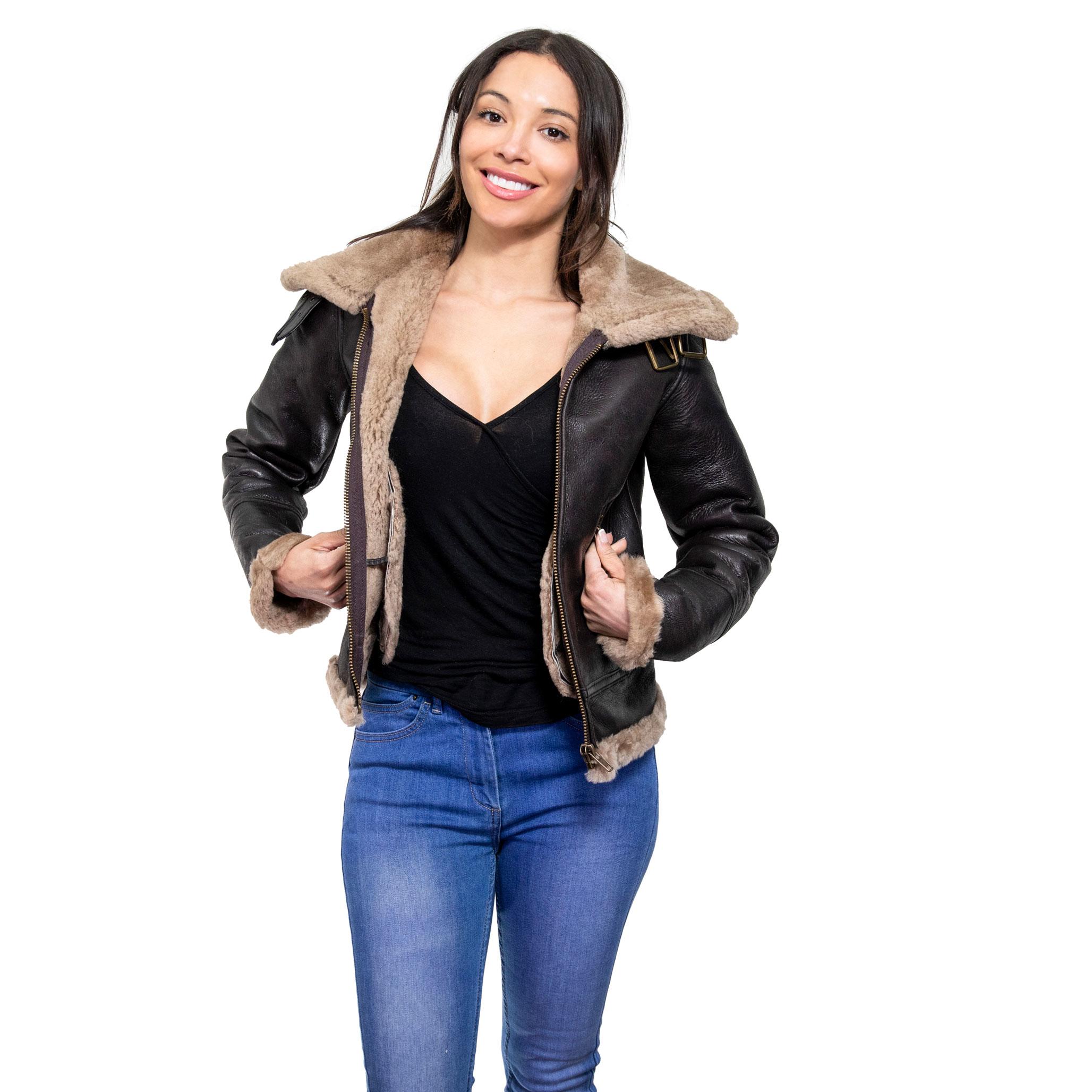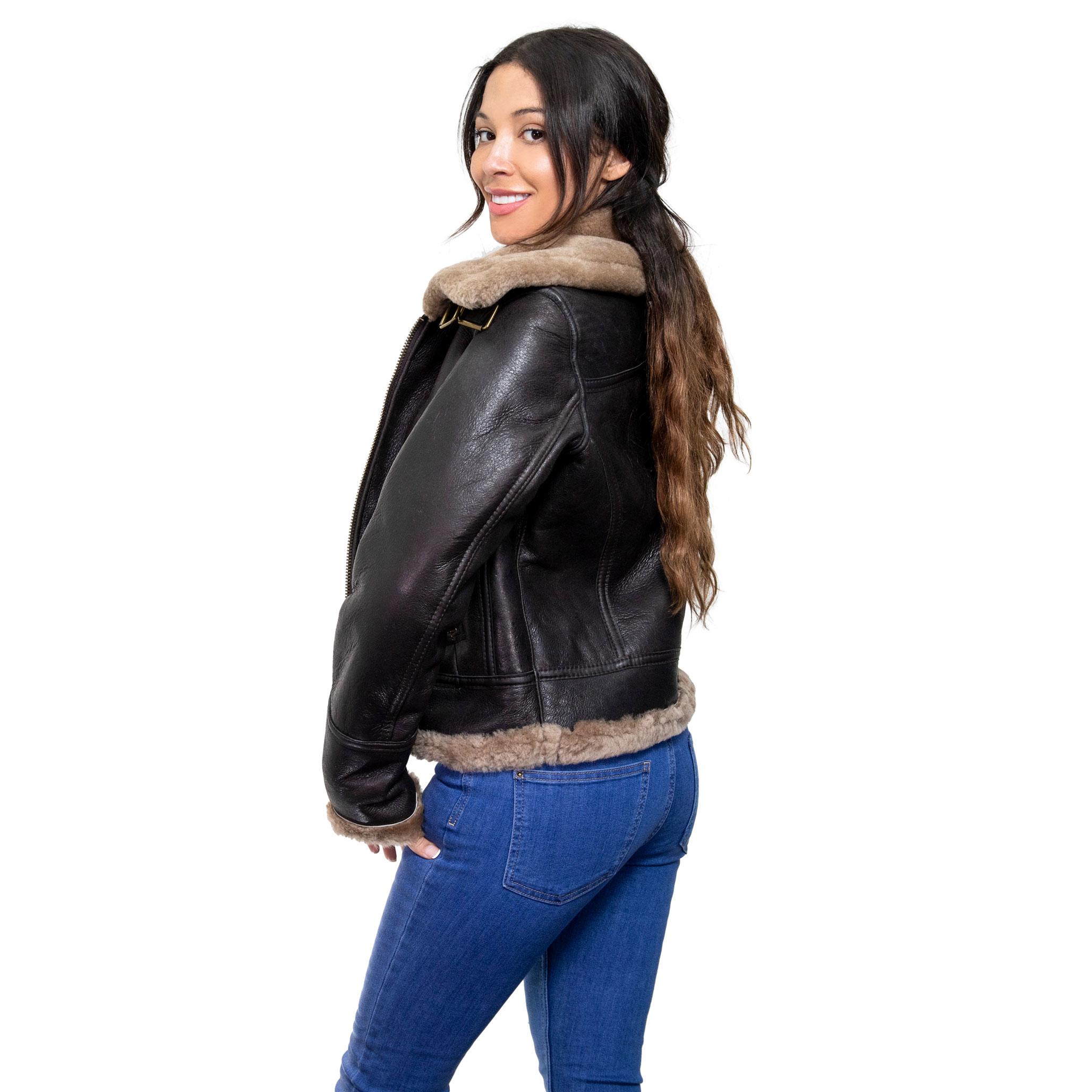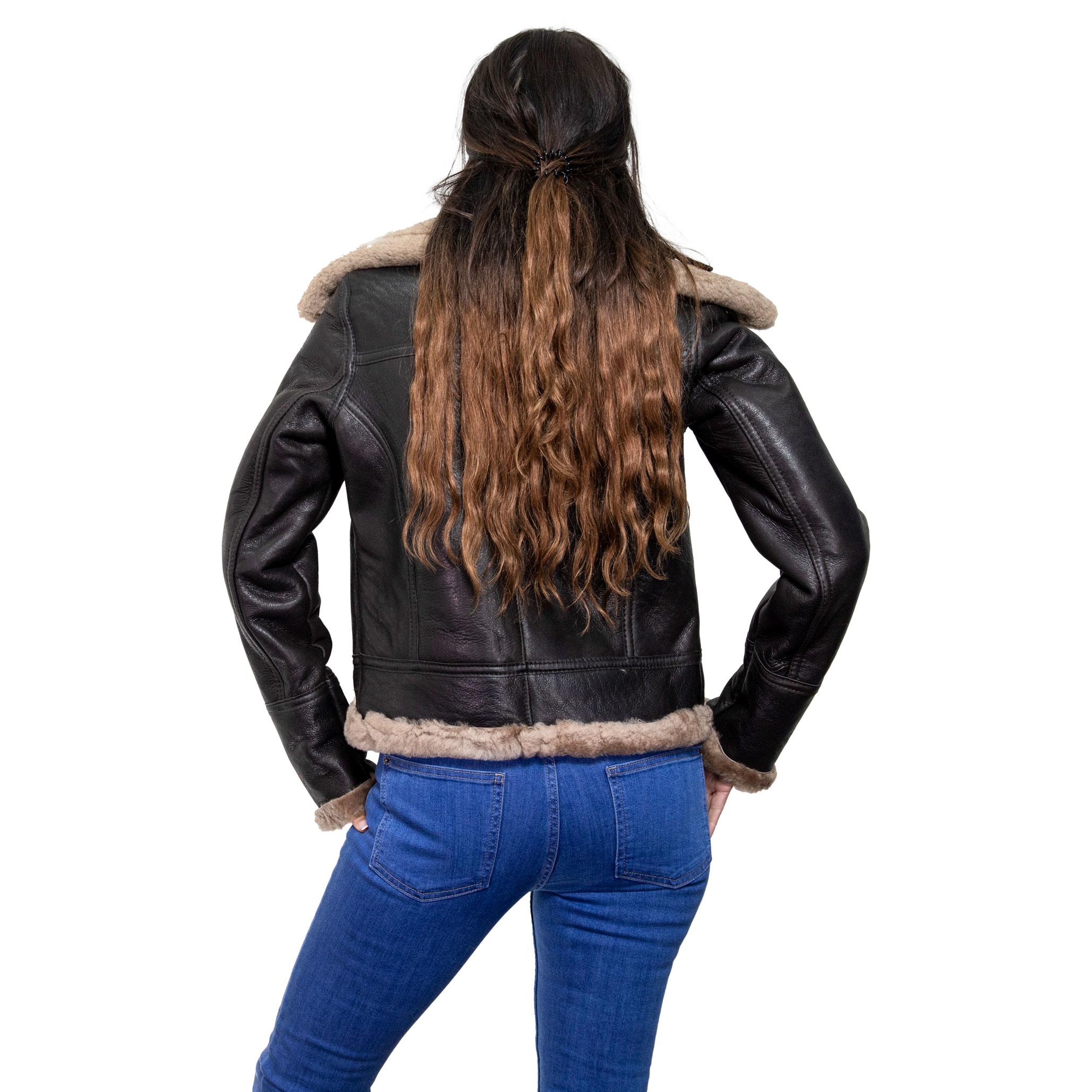 Womens Slim Fit B3 Aviator Flying Jacket: Brown/Cream
PRODUCT DETAILS
Genuine Sheepskin
Aviator Flying Jacket 
External Zipped Pockets 
Slim Fit
Folded Sleeves 
High Collar With Adjustable Belt Straps
The classic B3 Aviator Flying Jacket underwent many changes over the years, with new styles and modifications that only aided it's iconic status! Here we have a version, where the runway meets function! A figure hugging style, which is sure to turn heads this winter! In tribute to it's original design, dating back to 1937 where it was worn by Pilots during WW1, and WW2, this Slim Fit style surely hits all trends, and serves as ultimate winter staple for your wardrobe!
SIZE & FIT
Model's height: 5'7/170cm
Model is wearing: Size 10/Small
PRODUCT CARE
All our Leather, Suede and Sheepskin products come pre-protected. We recommend regular application of foam protection, and/or protective spray for care an longevity. In the event, you wish to have your product cleaned, please take it to a Leather/Sheepskin specialist only.