Womens Luxury Toscana Trim Sheepskin Coat: Black
Womens Luxury Toscana Trim Sheepskin Coat: Black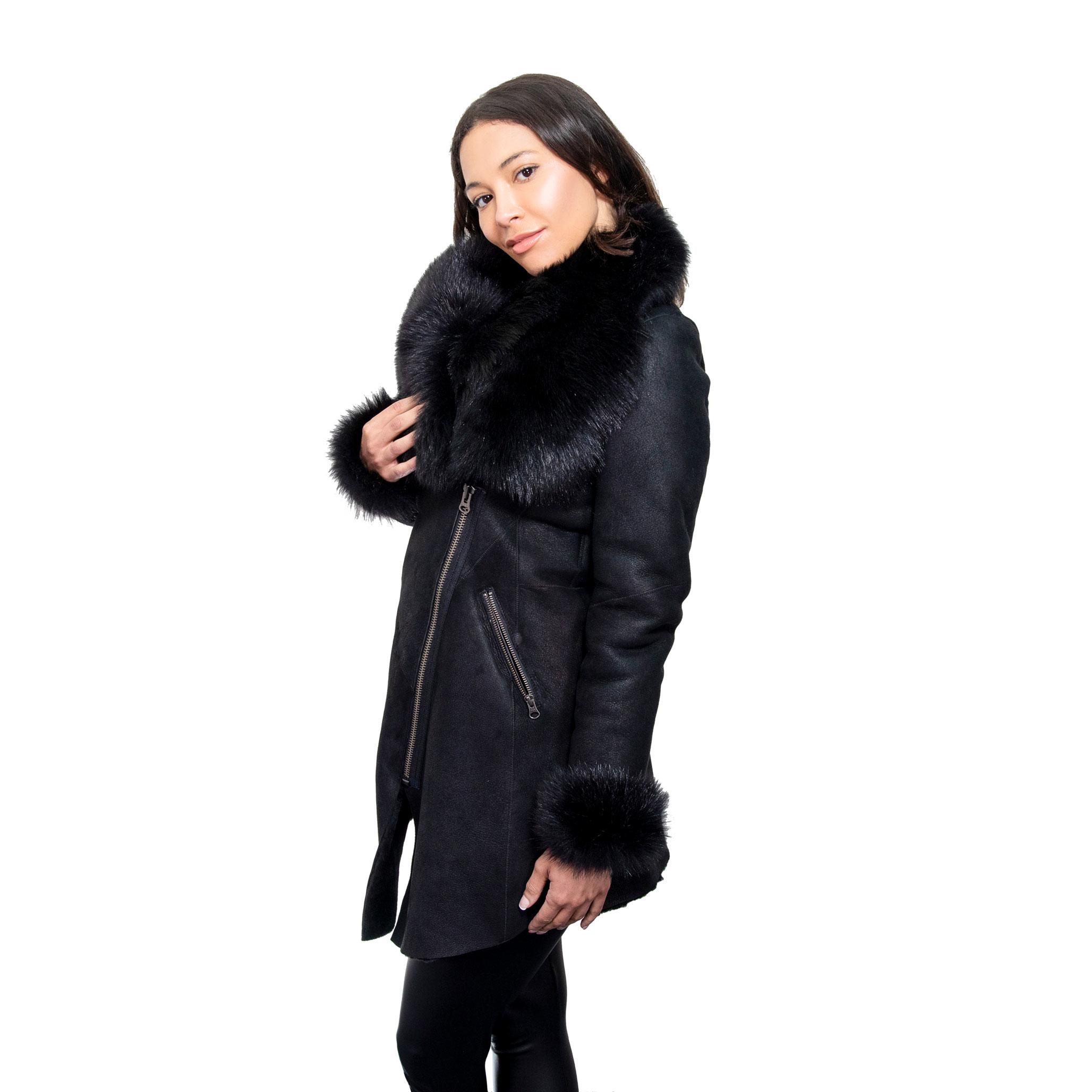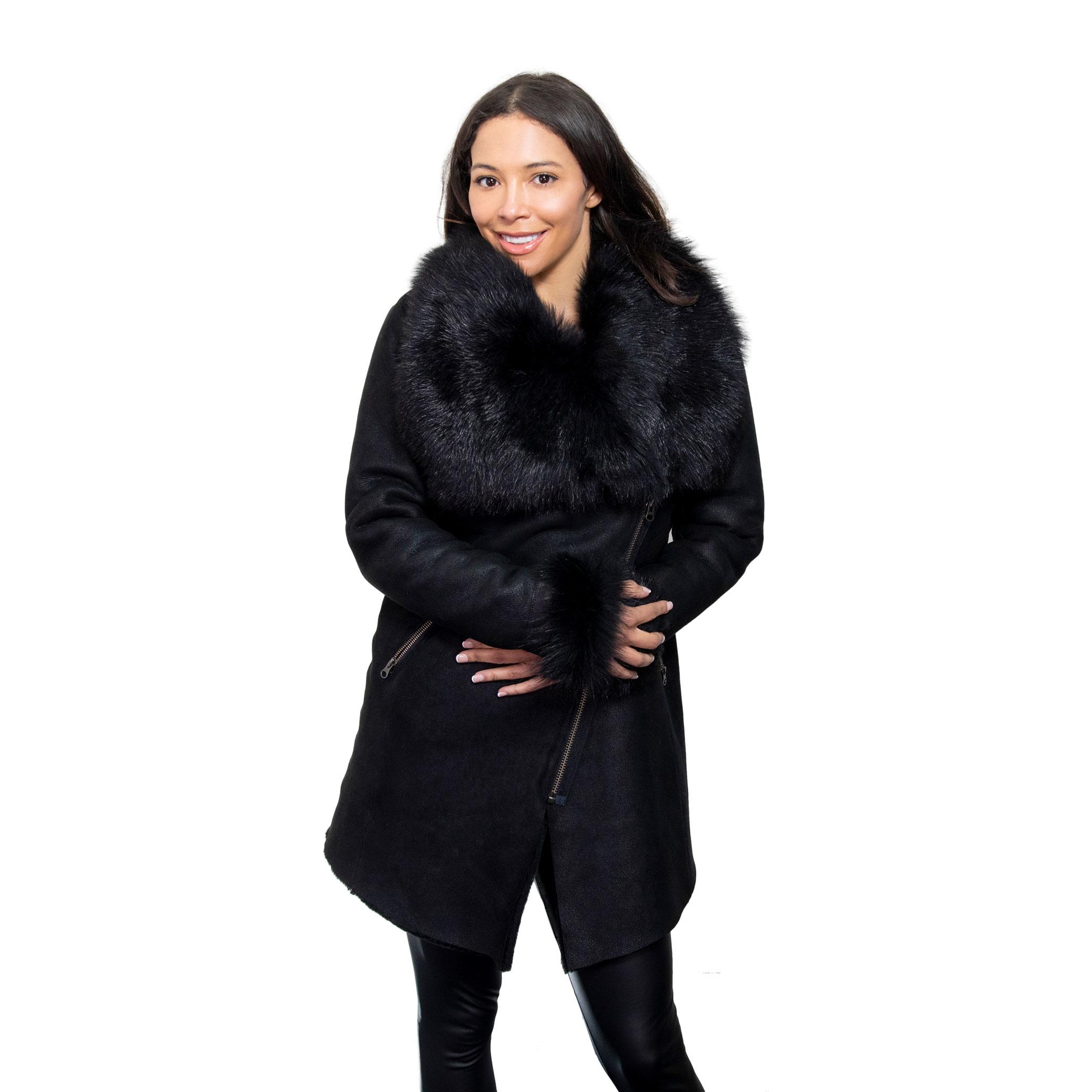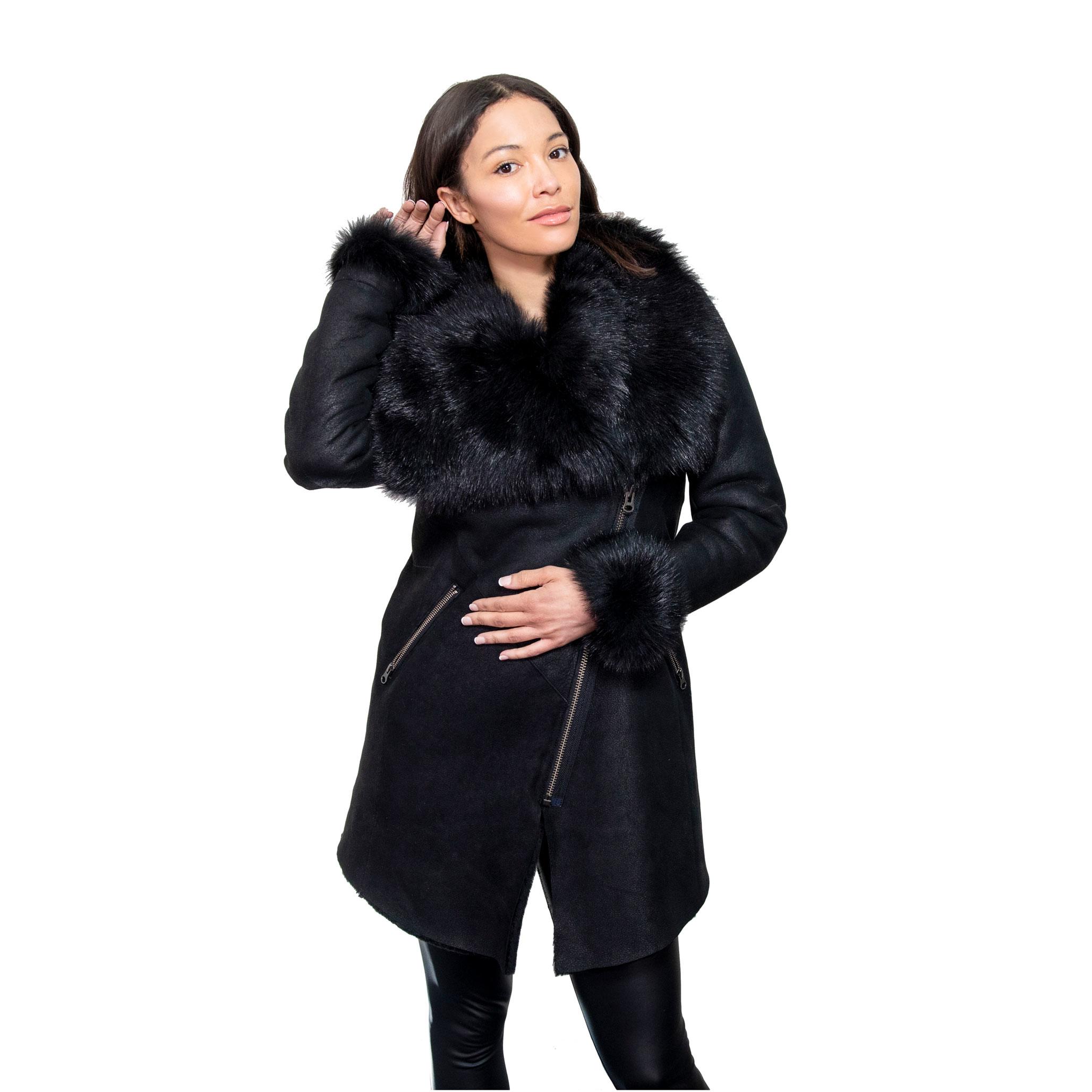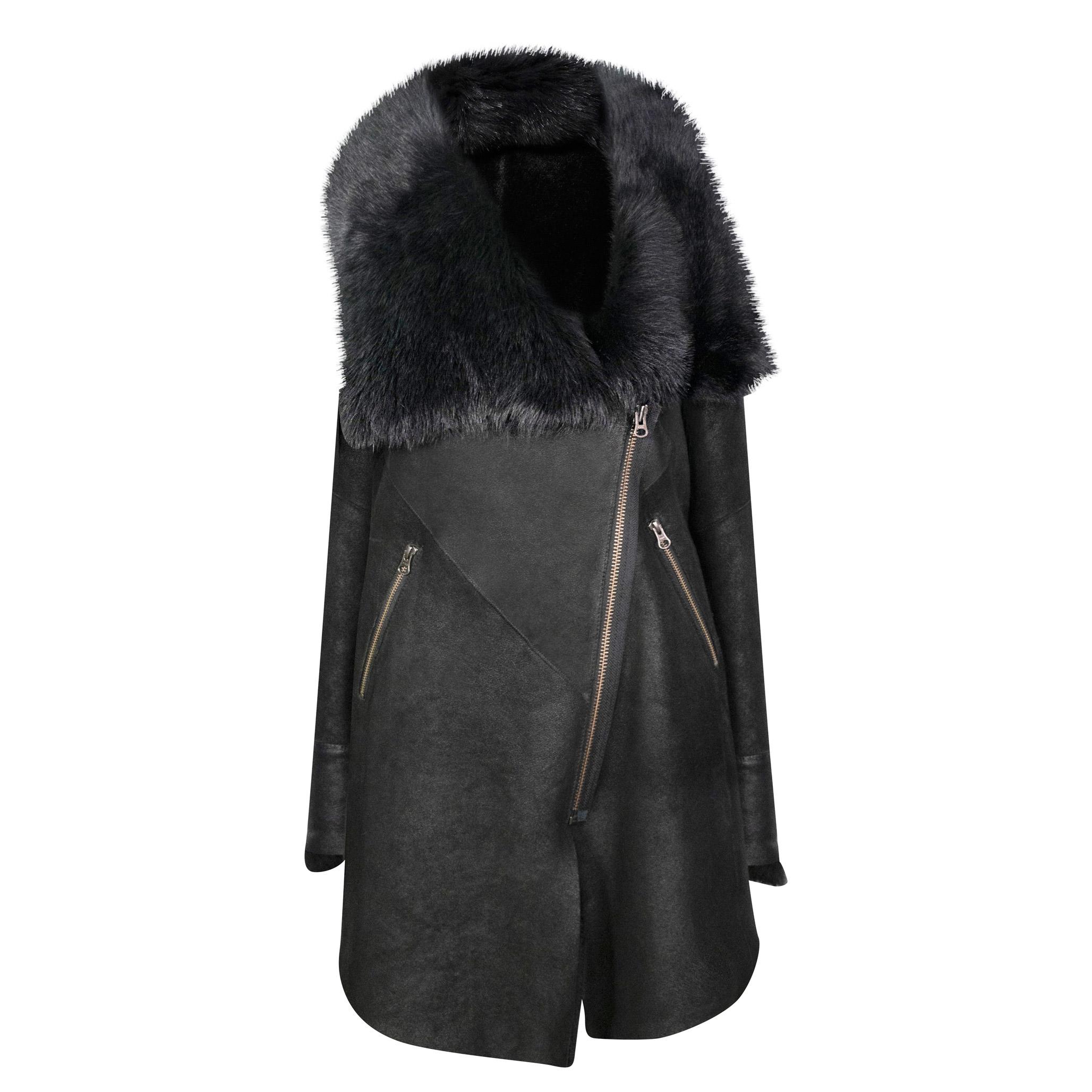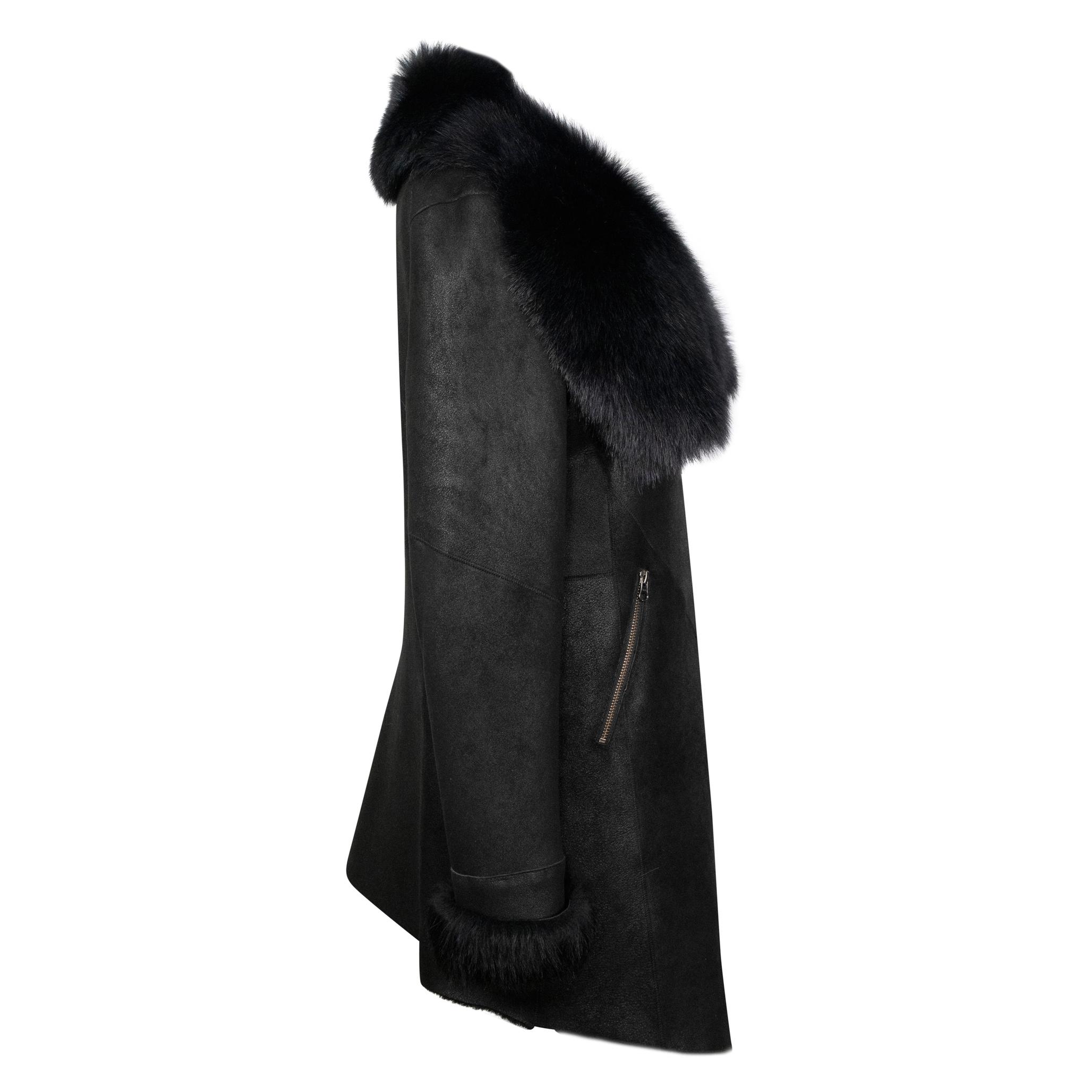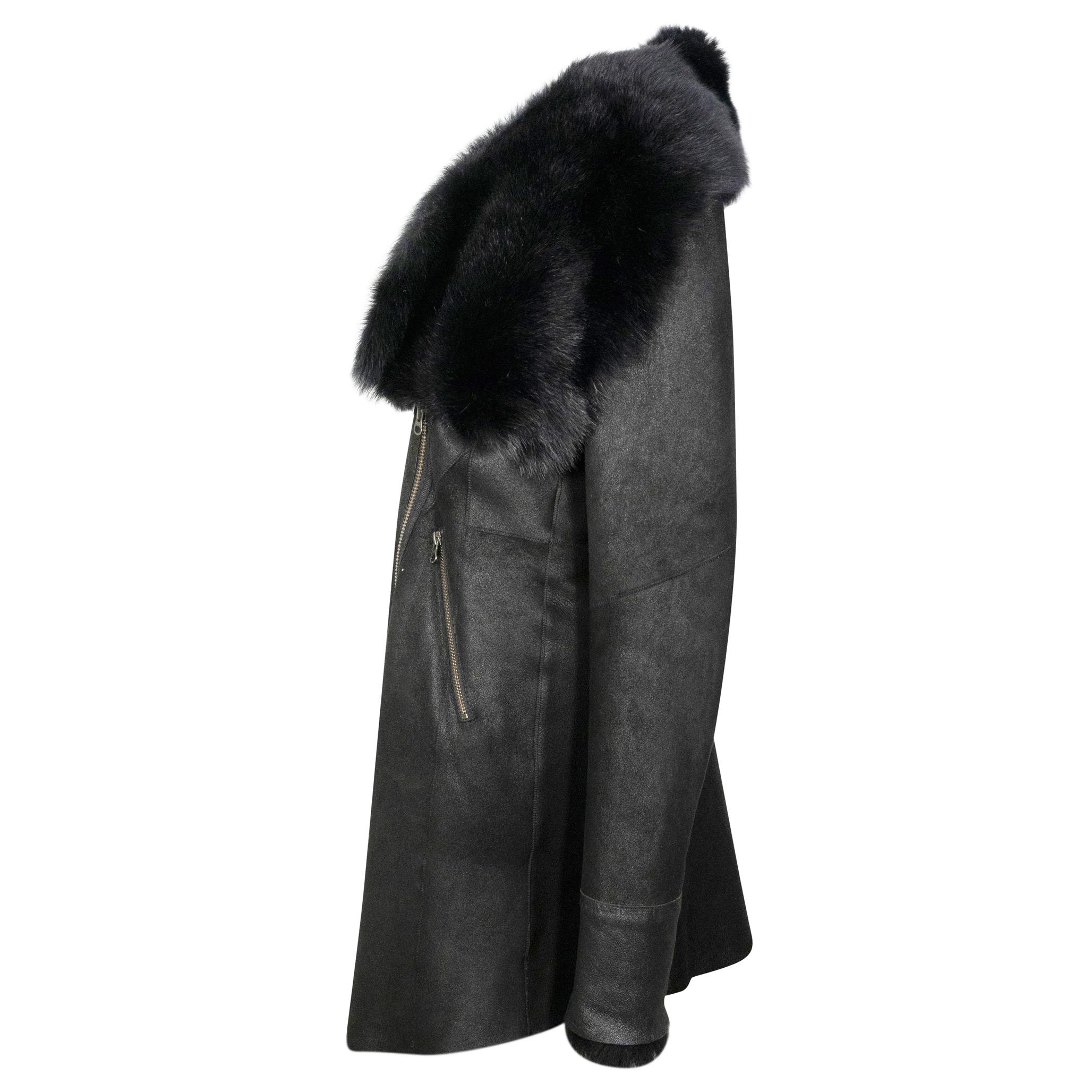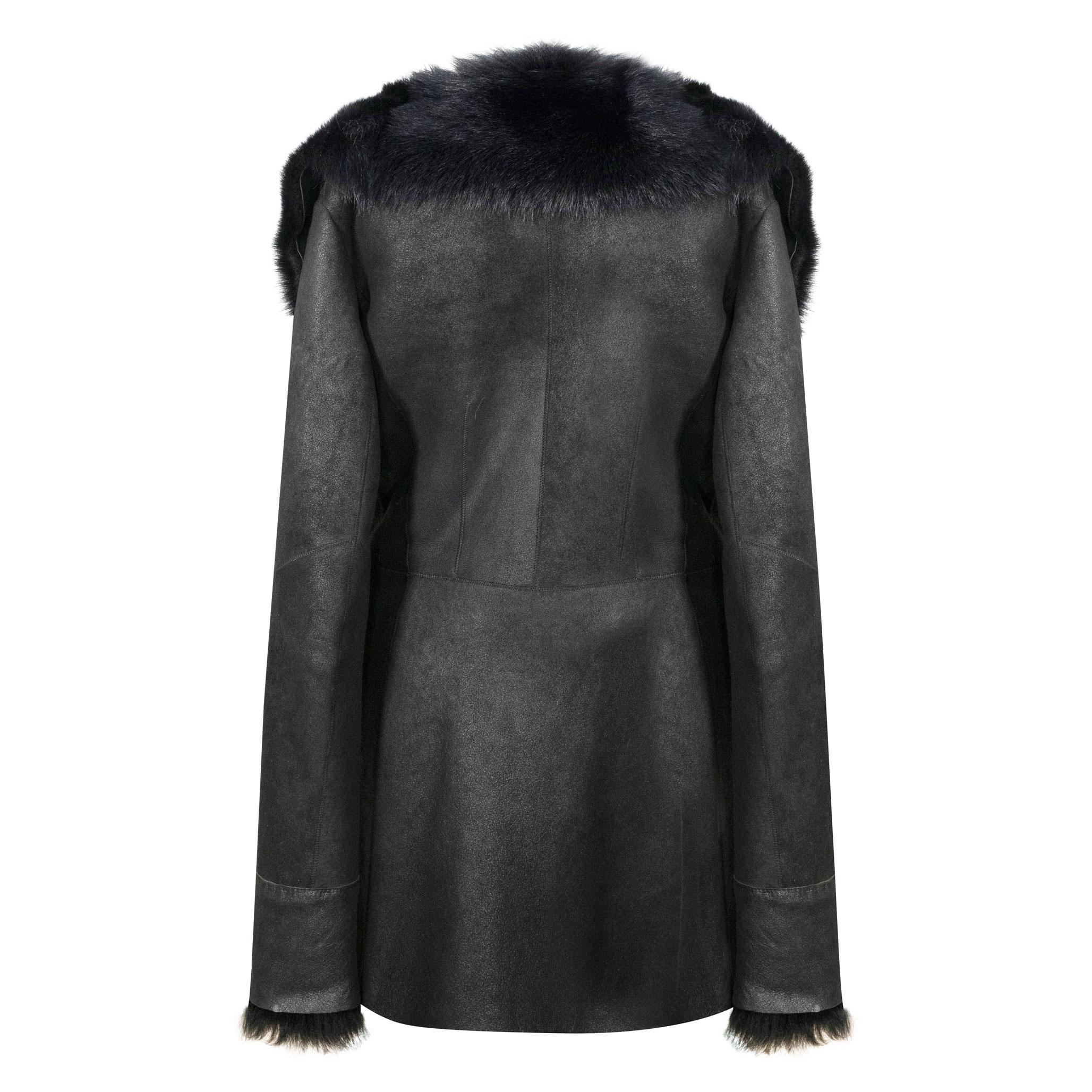 Womens Luxury Toscana Trim Sheepskin Coat: Black
PRODUCT DETAILS
Luxury Toscana Trim
Premium Merino Sheepskin Body
Comfortable Fit
Asymmetrical Front Zip Closure
External Angled Zipped Pockets
Waterfall Design
Luxury Toscana Fur meticulously crafted to the highest quality Merino Sheepskin, and a candidly graceful piece is born! Functional as an outerwear masterpiece, whilst exuding elegance! Features a waterfall style blended to perfection, within each facet of it's tailoring. A contemporary asymmetrical front zip closure, complementing the front zipped pockets, on either side. Essential to your winter's collection, for which you will be turning to time and time again!
SIZE & FIT
Model's height: 5'7/170cm
Model is wearing: Size 10/Small
PRODUCT CARE
All our Leather, Suede and Sheepskin products come pre-protected. We recommend regular application of foam protection, and/or protective spray for care an longevity. In the event, you wish to have your product cleaned, please take it to a Leather/Sheepskin specialist only.