Womens Long Leather Biker Jacket: Brown
Womens Long Leather Biker Jacket: Brown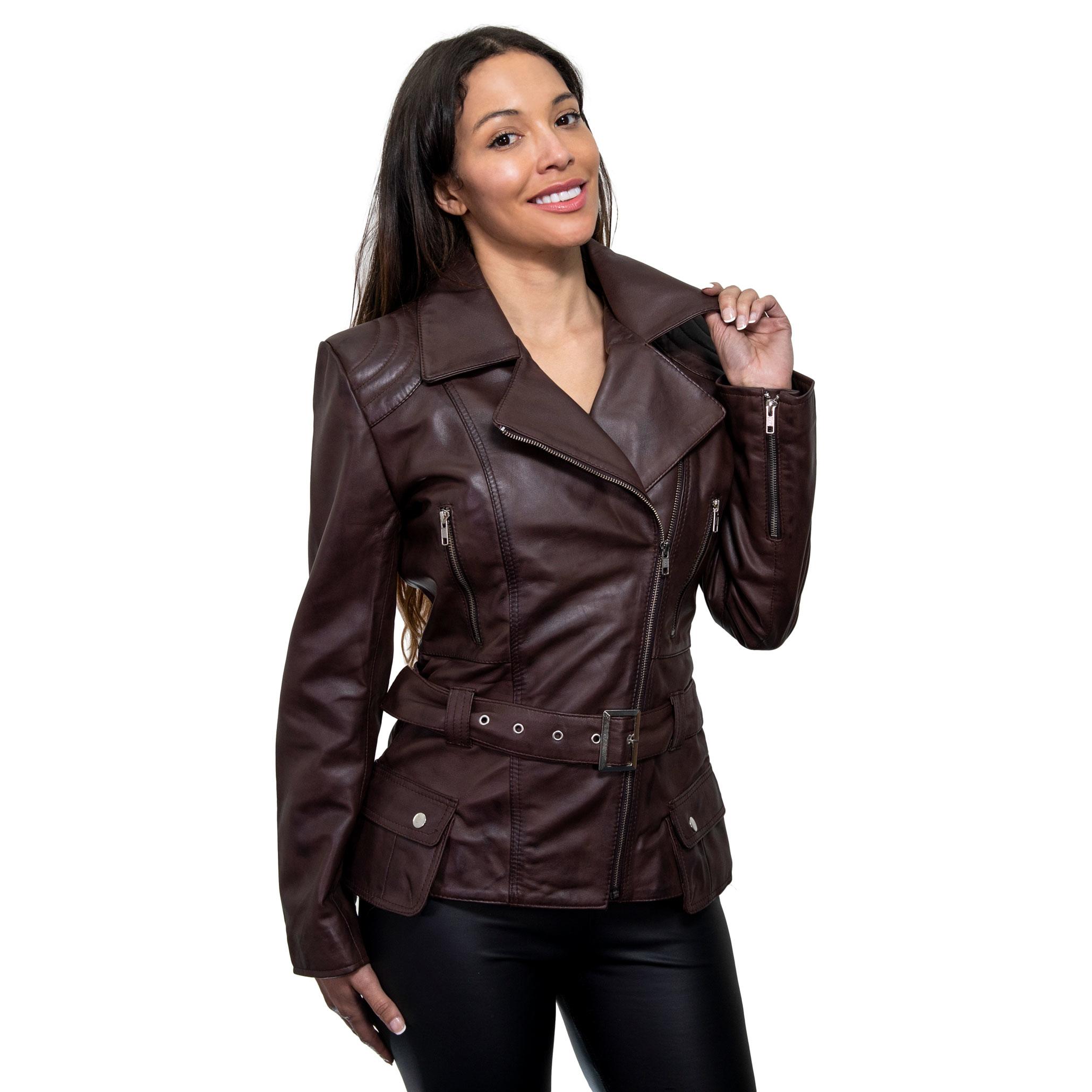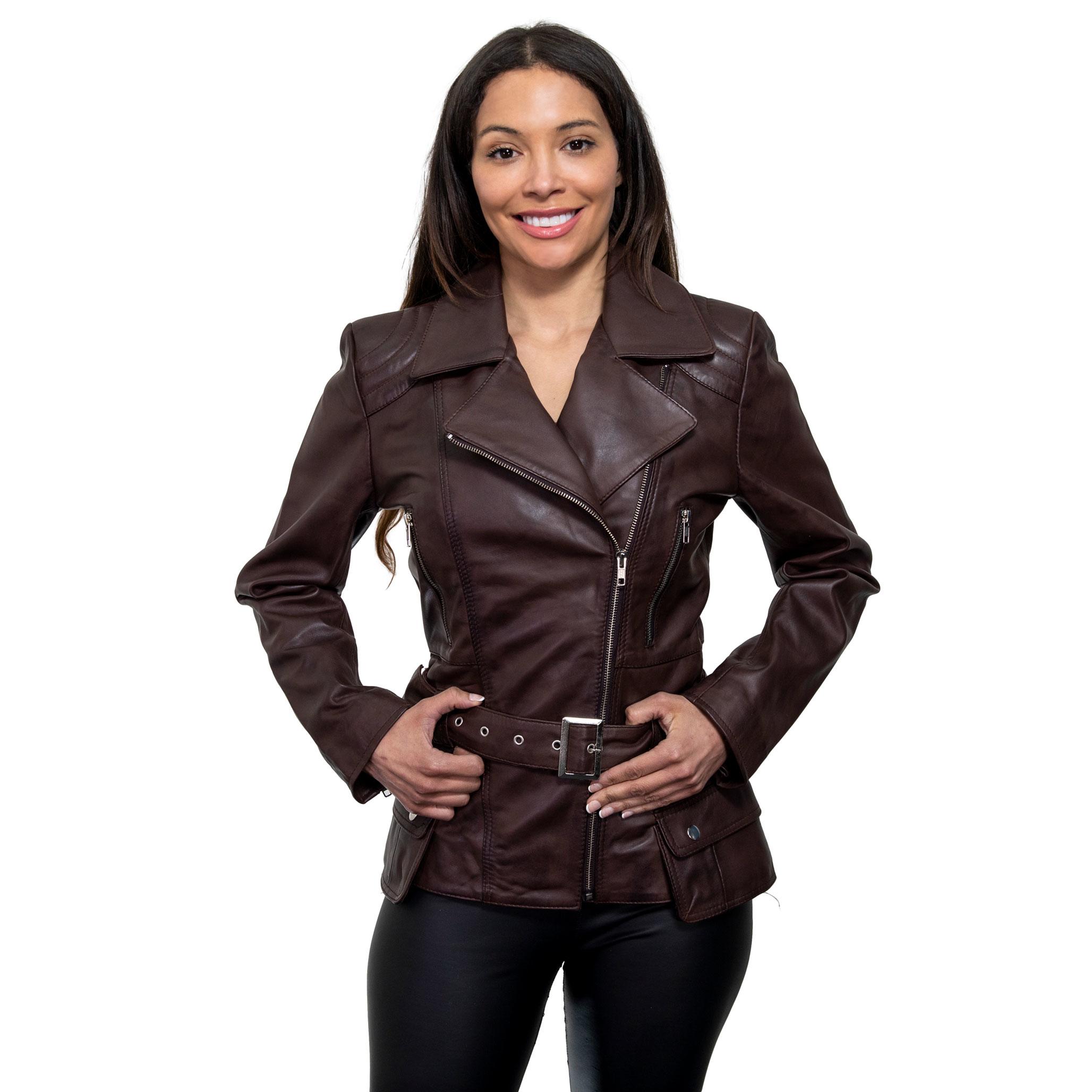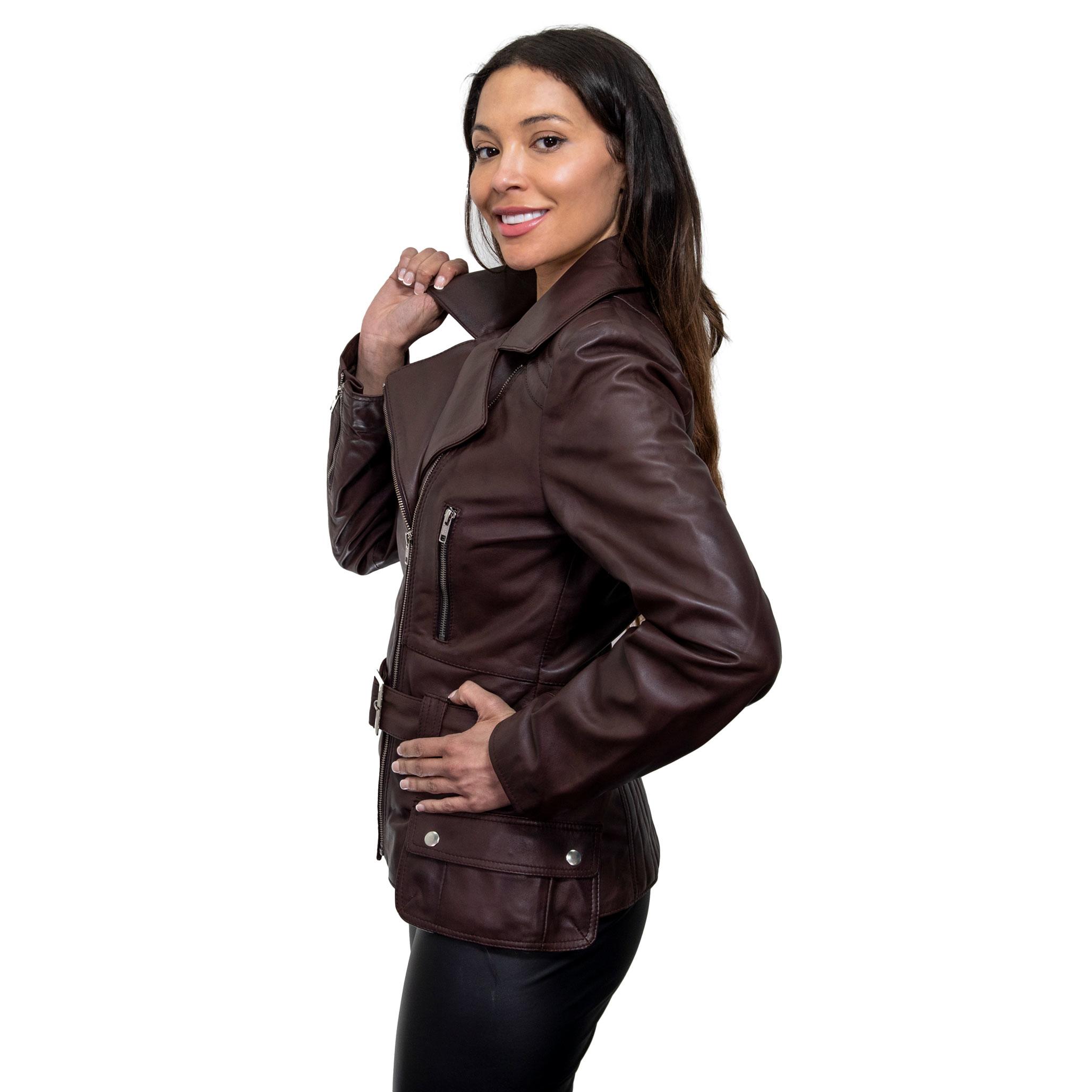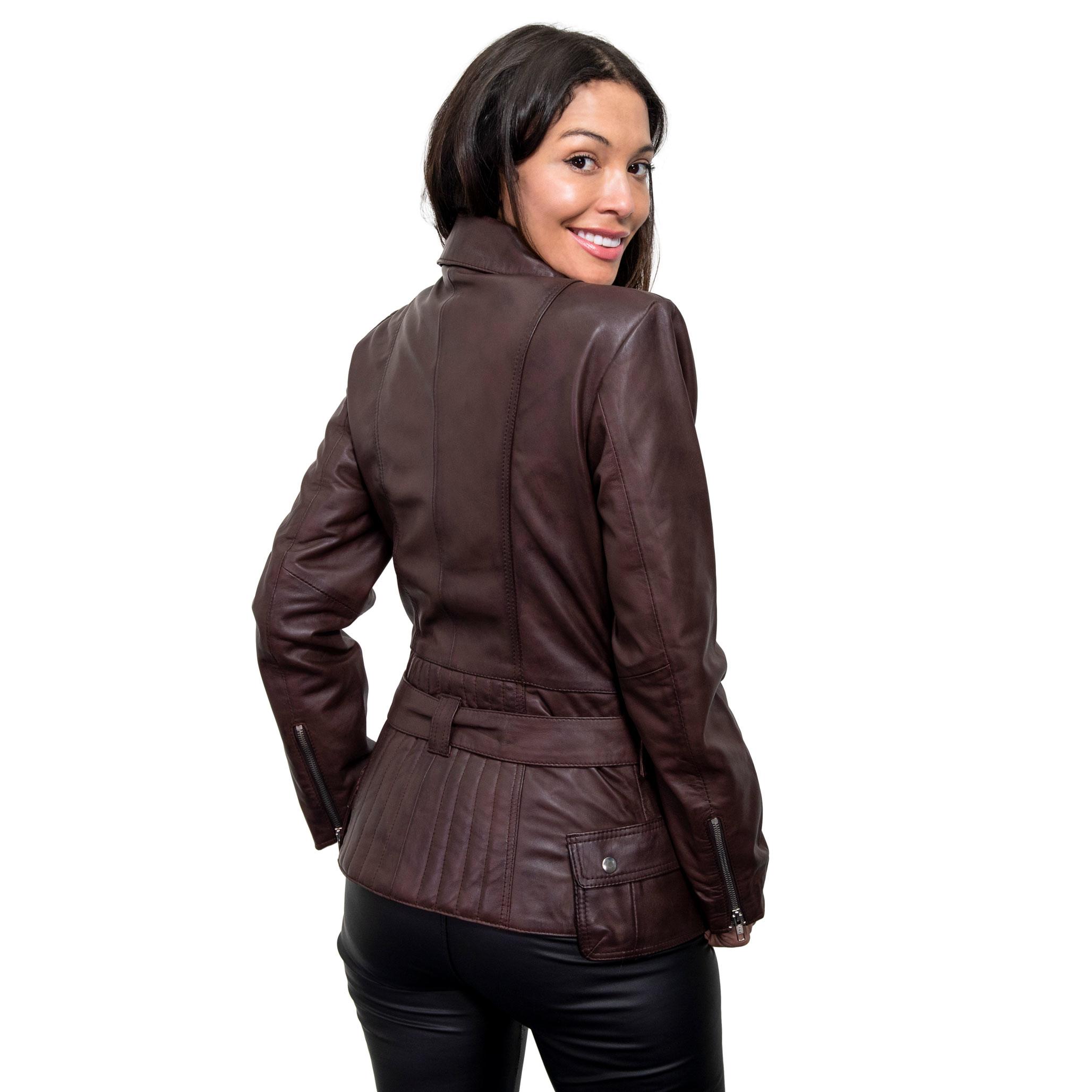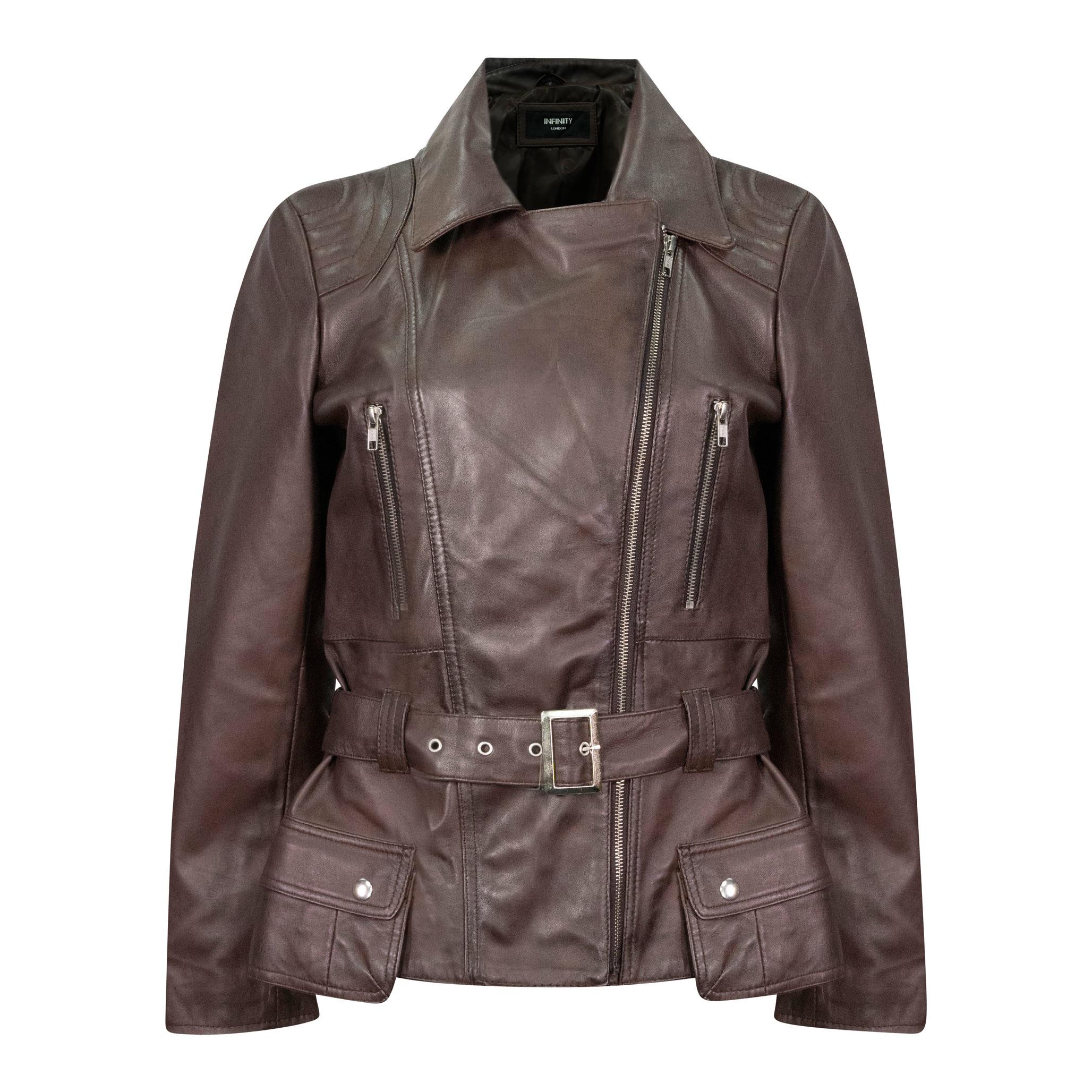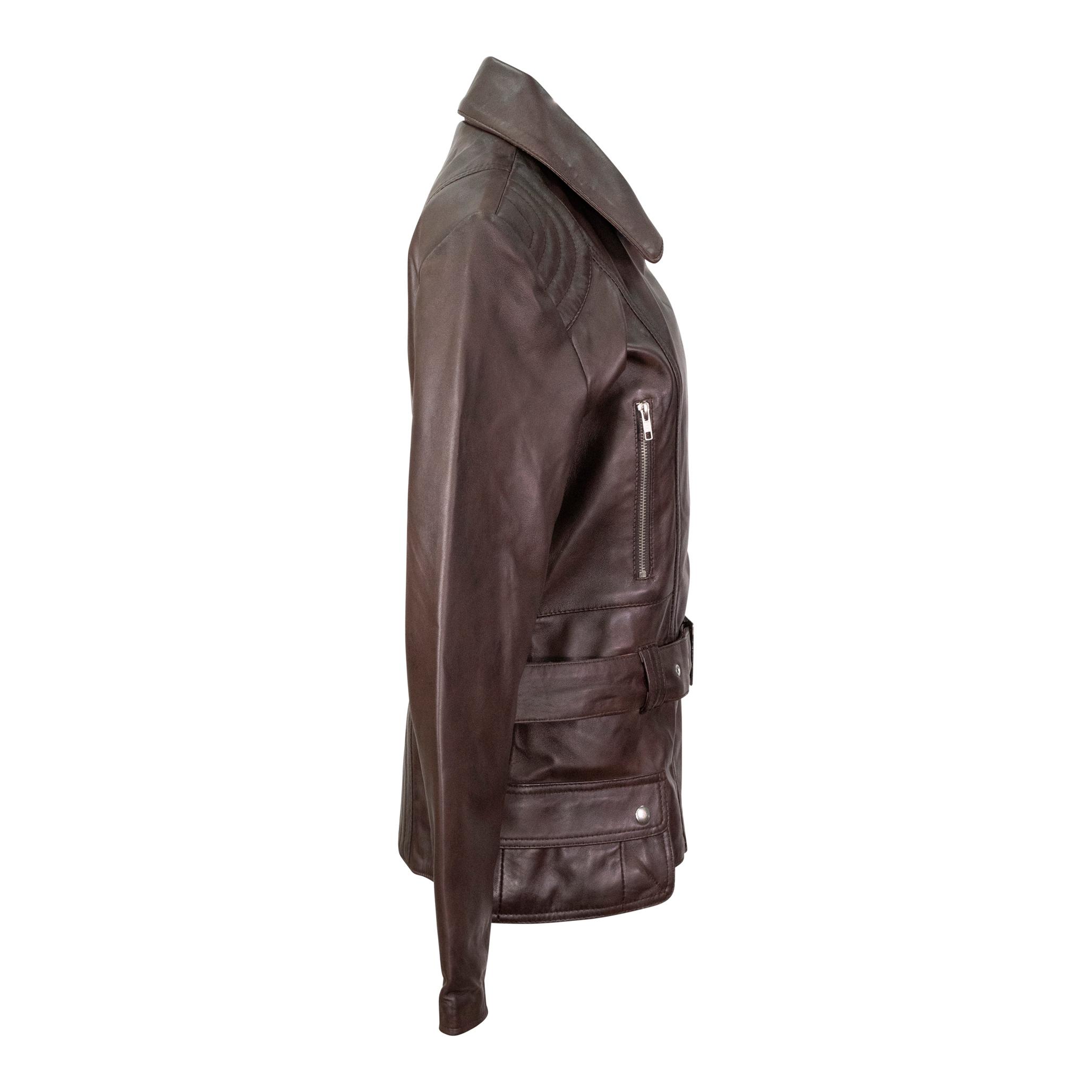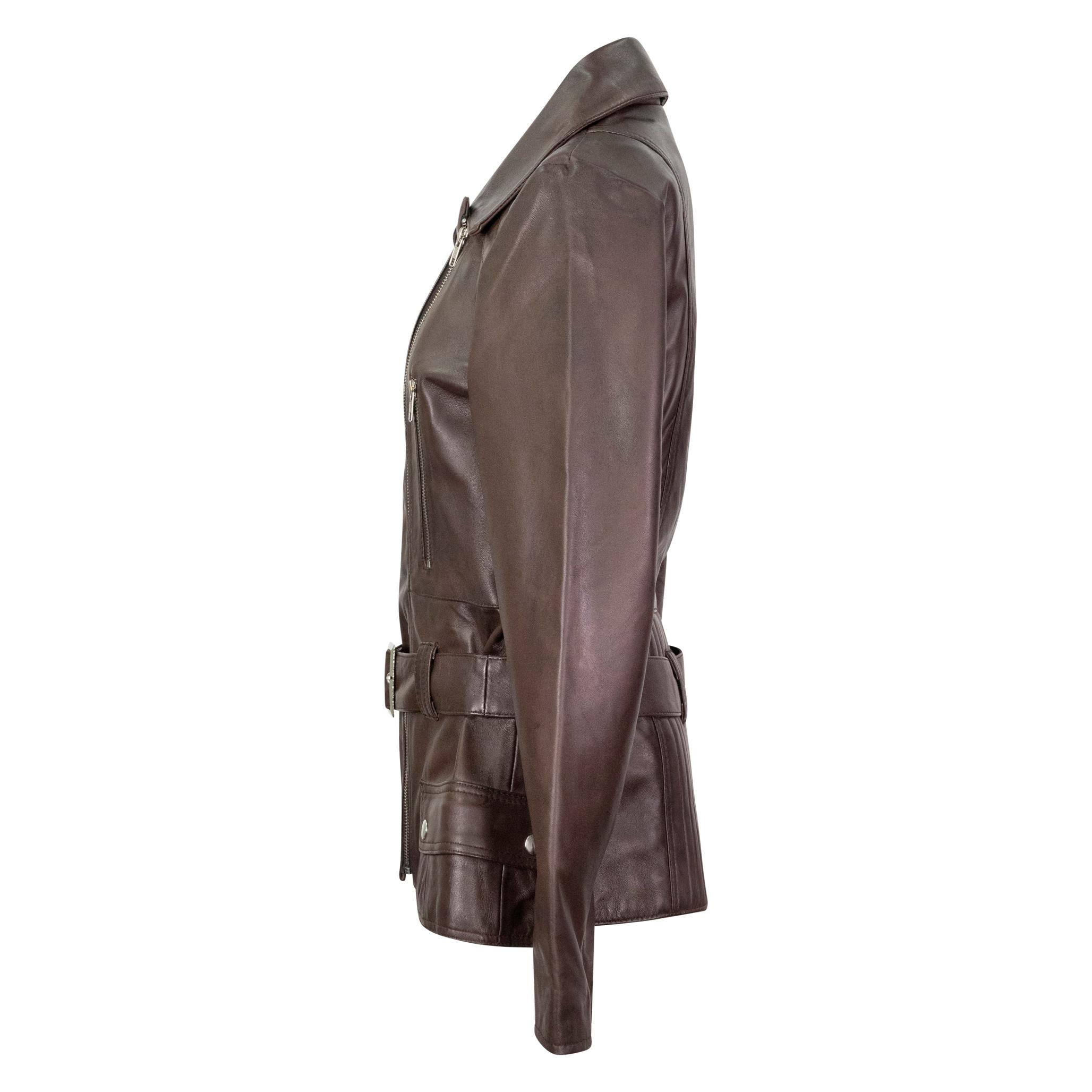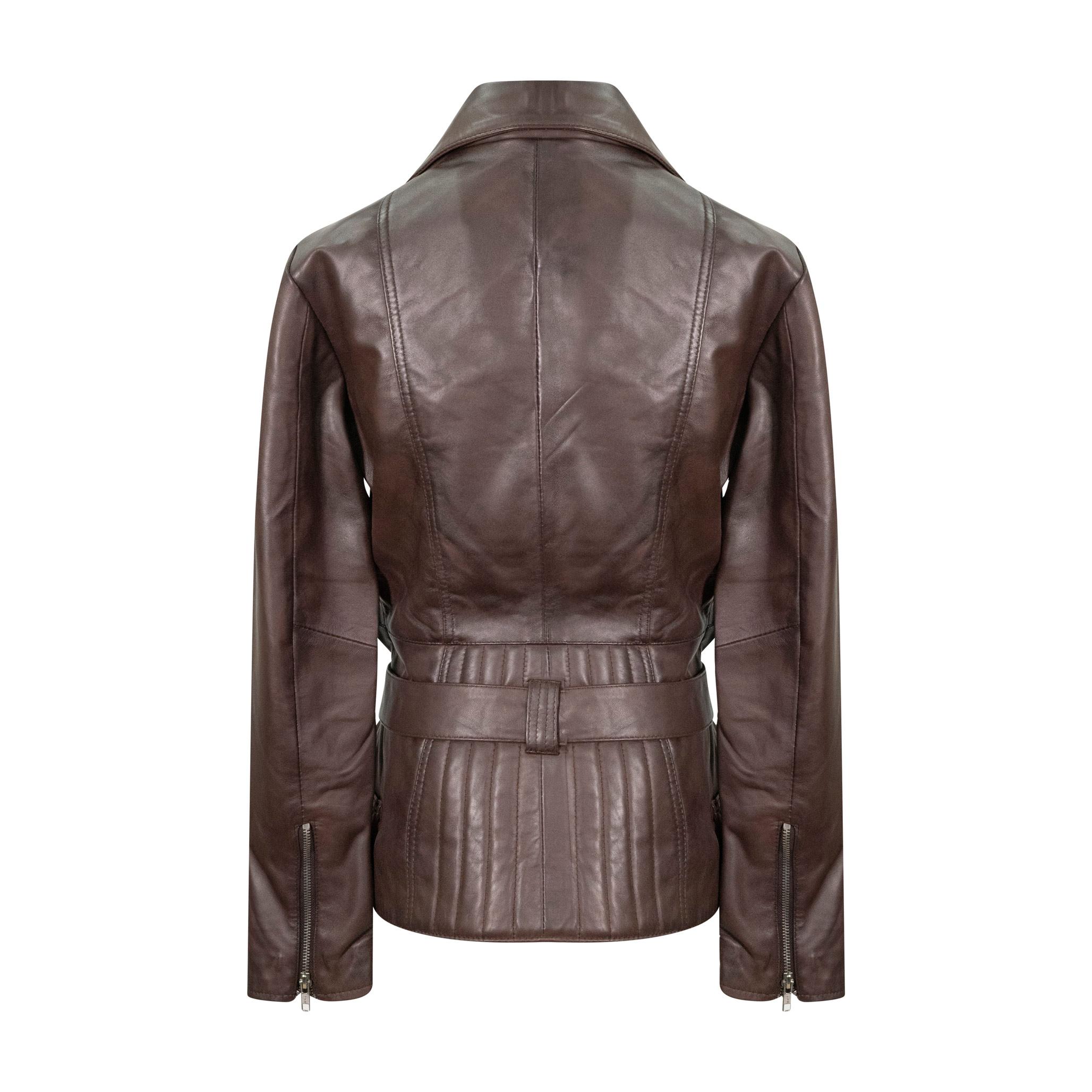 Womens Long Leather Biker Jacket: Brown
PRODUCT DETAILS
Lamb Nappa Leather
Long Biker Jacket 
4 External Pockets 
Front Belted Fastening
Quilted Shoulders 
Zipped Cuffs 
Off-centred Zip
A superbly designed and tailored Leather Jacket with true Biker spirit! Composed of high quality Lamb Nappa Leather for a luxury feel and wear! Enhanced by the added length, for an authoritative appeal! Features an off-centred front zip closure, with 4 external zipped pockets, and zipped cuffs! The signature front belted fastening, completes this style, own yours, to complete the look!
SIZE & FIT
Model's height: 5'7/170cm
Model is wearing: Size 10/Small
PRODUCT CARE
All our Leather, Suede and Sheepskin products come pre-protected. We recommend regular application of foam protection, and/or protective spray for care an longevity. In the event, you wish to have your product cleaned, please take it to a Leather/Sheepskin specialist only.