Womens Double Breasted Leather Overcoat: Tan
Womens Double Breasted Leather Overcoat: Tan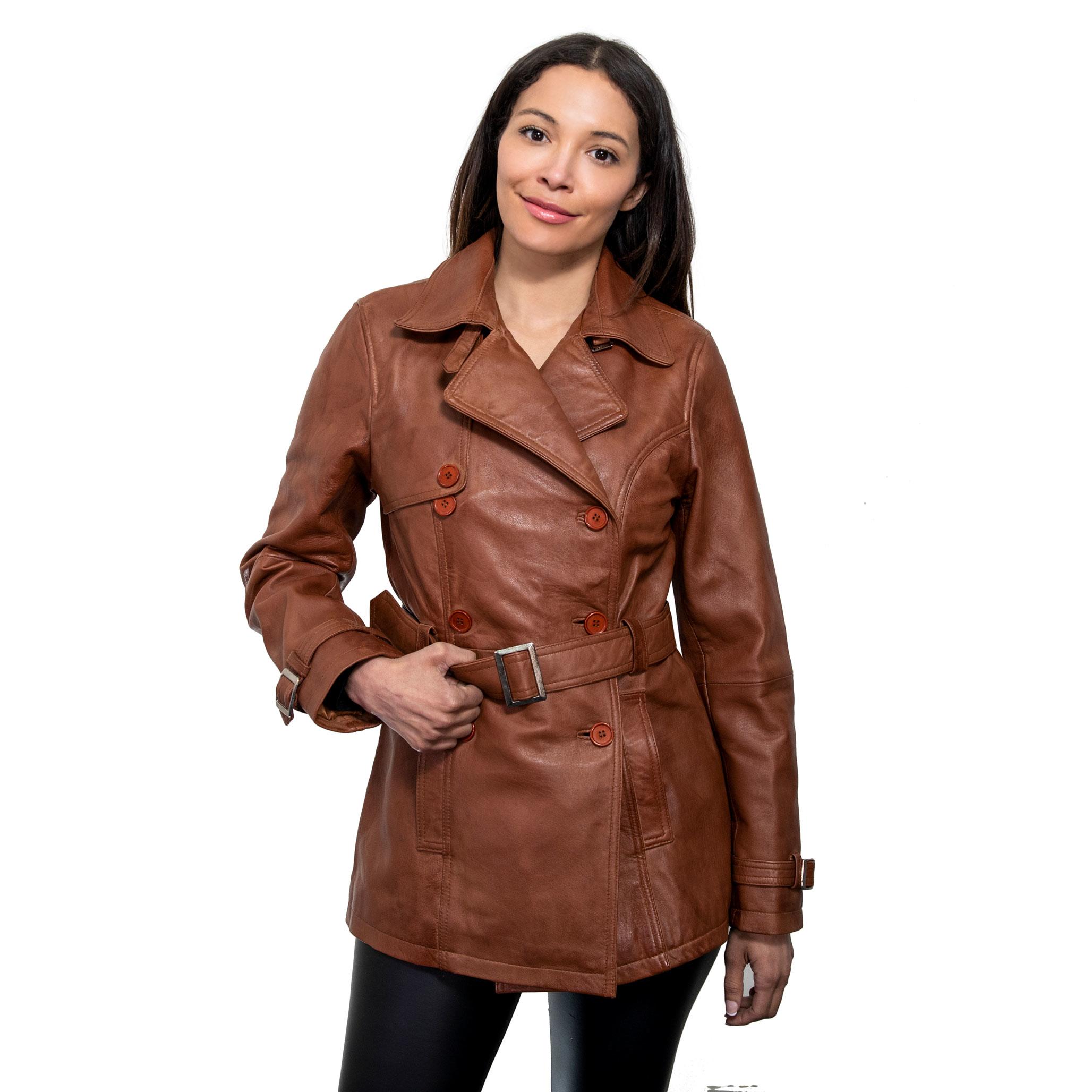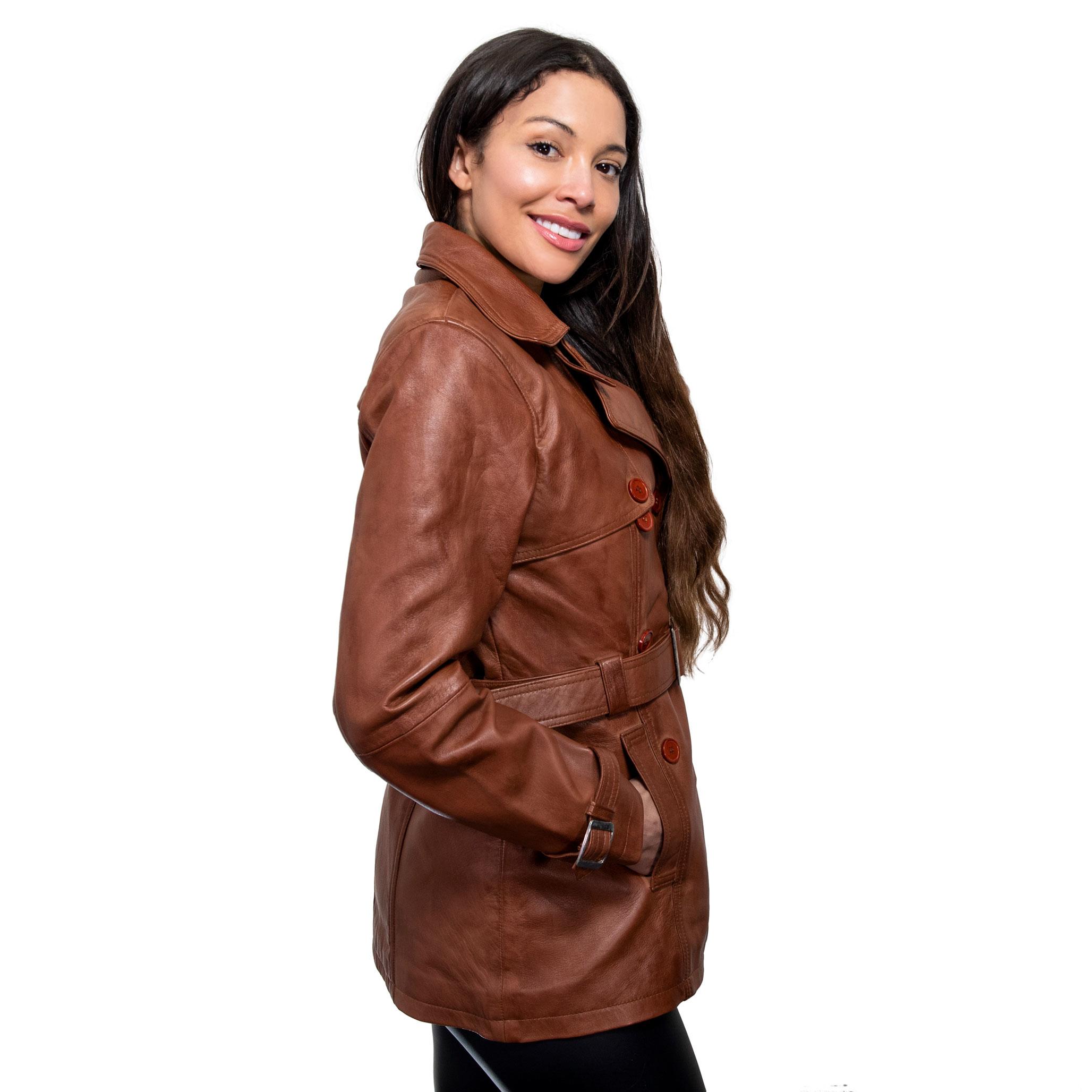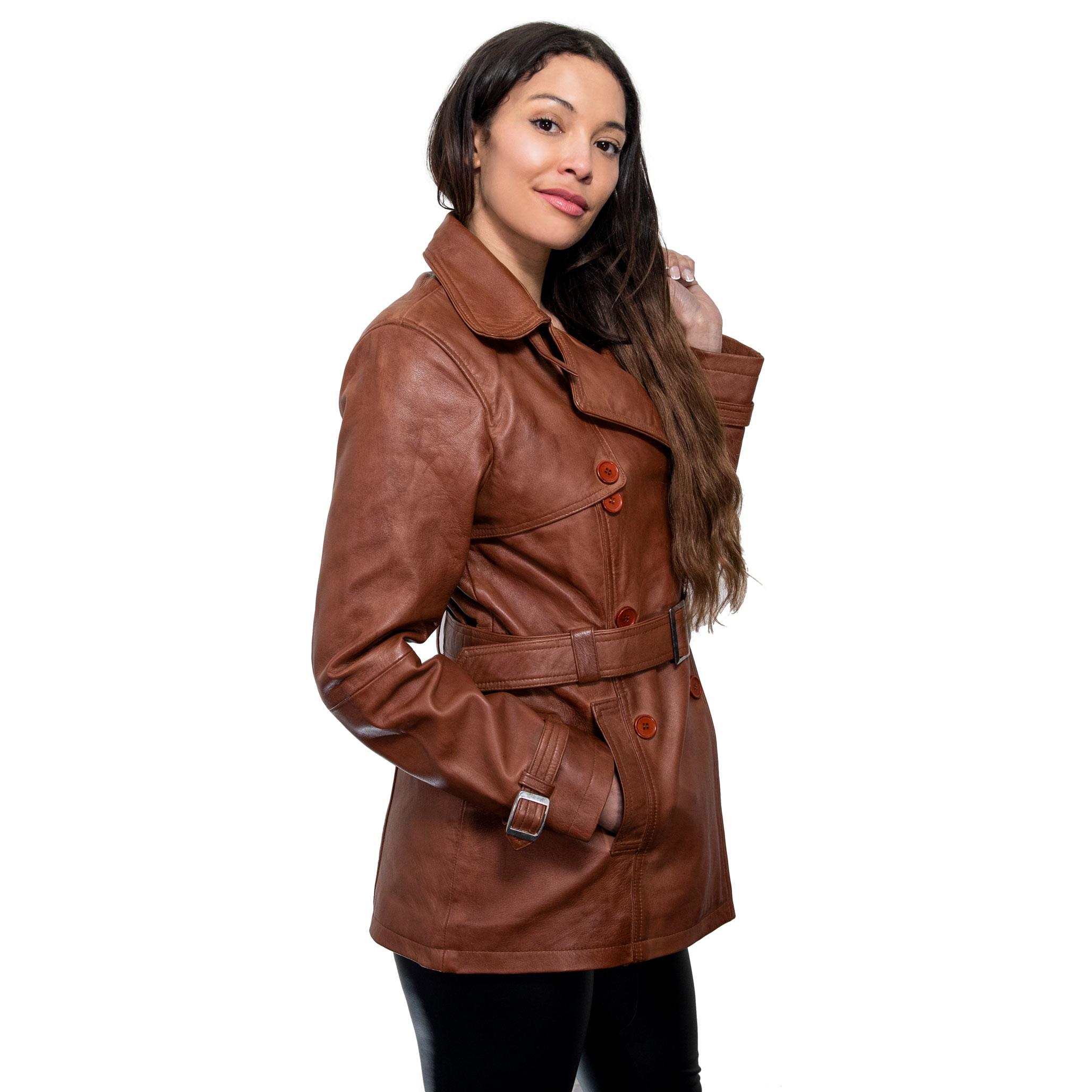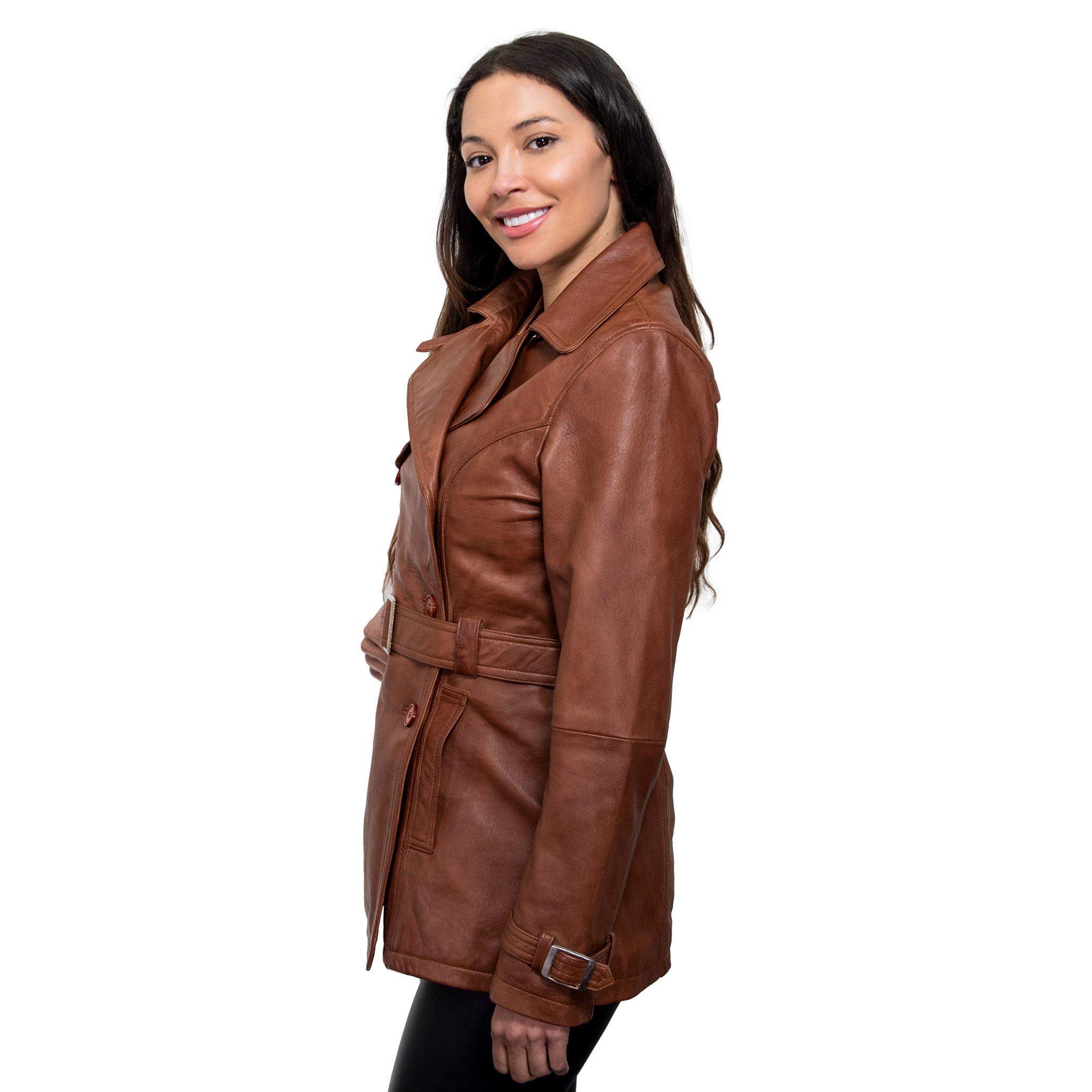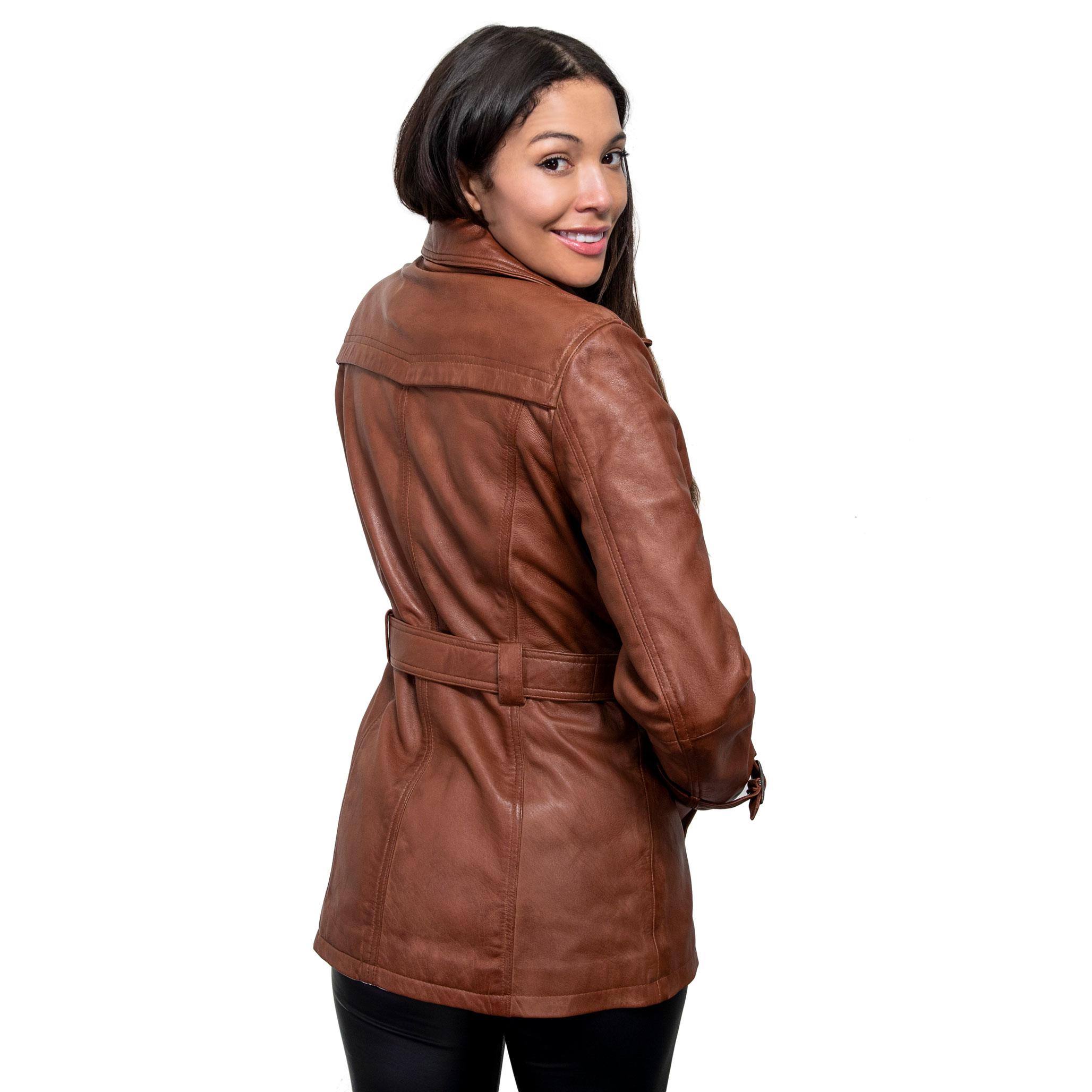 Womens Double Breasted Leather Overcoat: Tan
PRODUCT DETAILS
Genuine Nappa Leather
Double Breasted
3/4 Cut 
Tailored Fit
Military Overcoat  
External Pockets 
Adjustable Sleeve Belt Buckles 
Belted Waist 
Notched Lapels 
Neck Buckle Strap
The Double Breasted Leather Overcoat truly exudes elegance, and class! Made with sumptuous, butter soft Lamb Nappa for a high-end luxurious wardrobe staple! Features double breasted fastening, and a belted waist for a snug, customized fit! complemented by the adjustable sleeve belt buckles! Practical external hand warmer pockets, balancing function with style! Add versatility to your look, and secure your very own piece, for a style you will be turning to for many occasions!
SIZE & FIT
Model's height: 5'7/170cm
Model is wearing: Size 10/Small
PRODUCT CARE
All our Leather, Suede and Sheepskin products come pre-protected. We recommend regular application of foam protection, and/or protective spray for care an longevity. In the event, you wish to have your product cleaned, please take it to a Leather/Sheepskin specialist only.