Womens Brando Style Leather Biker Jacket: Black
Womens Brando Style Leather Biker Jacket: Black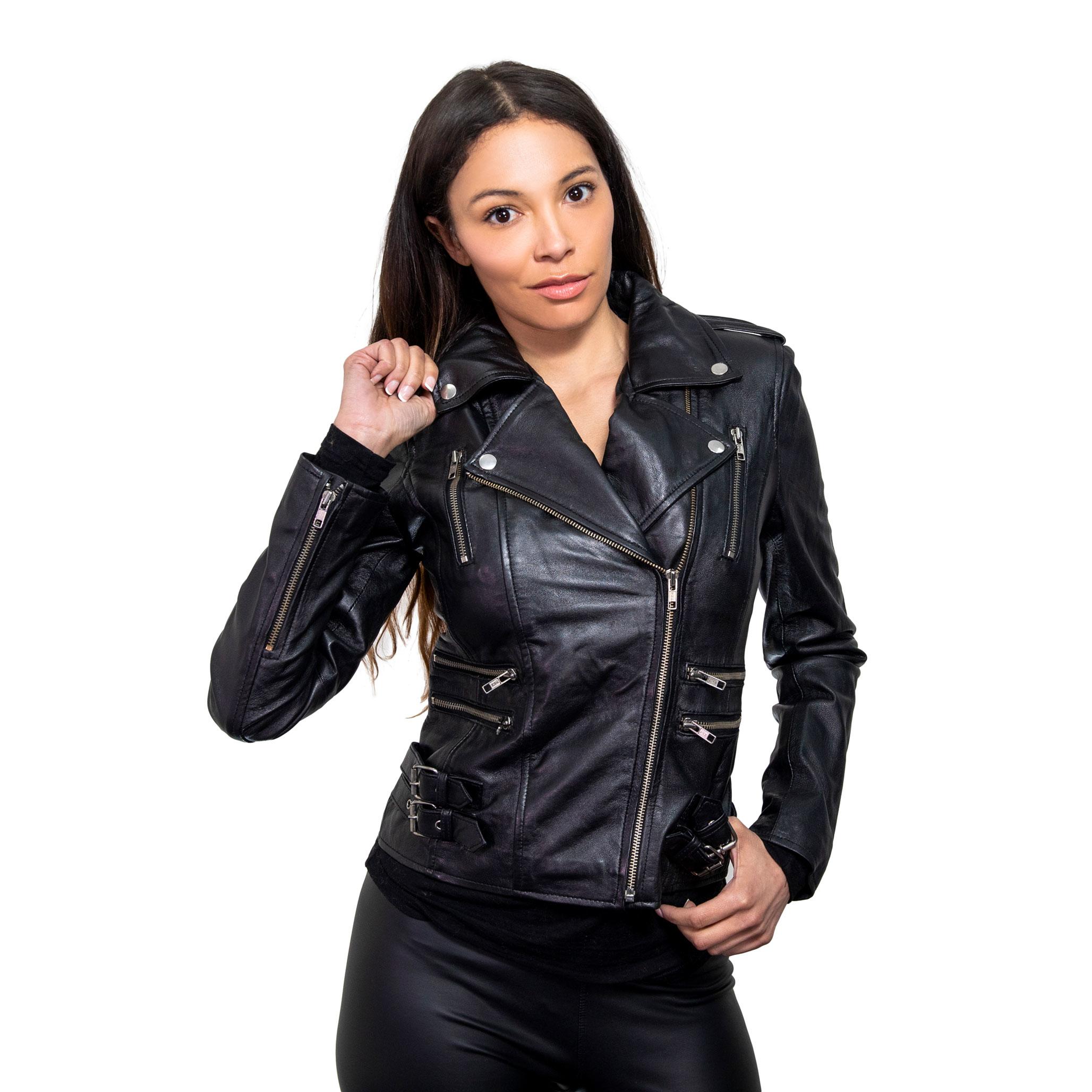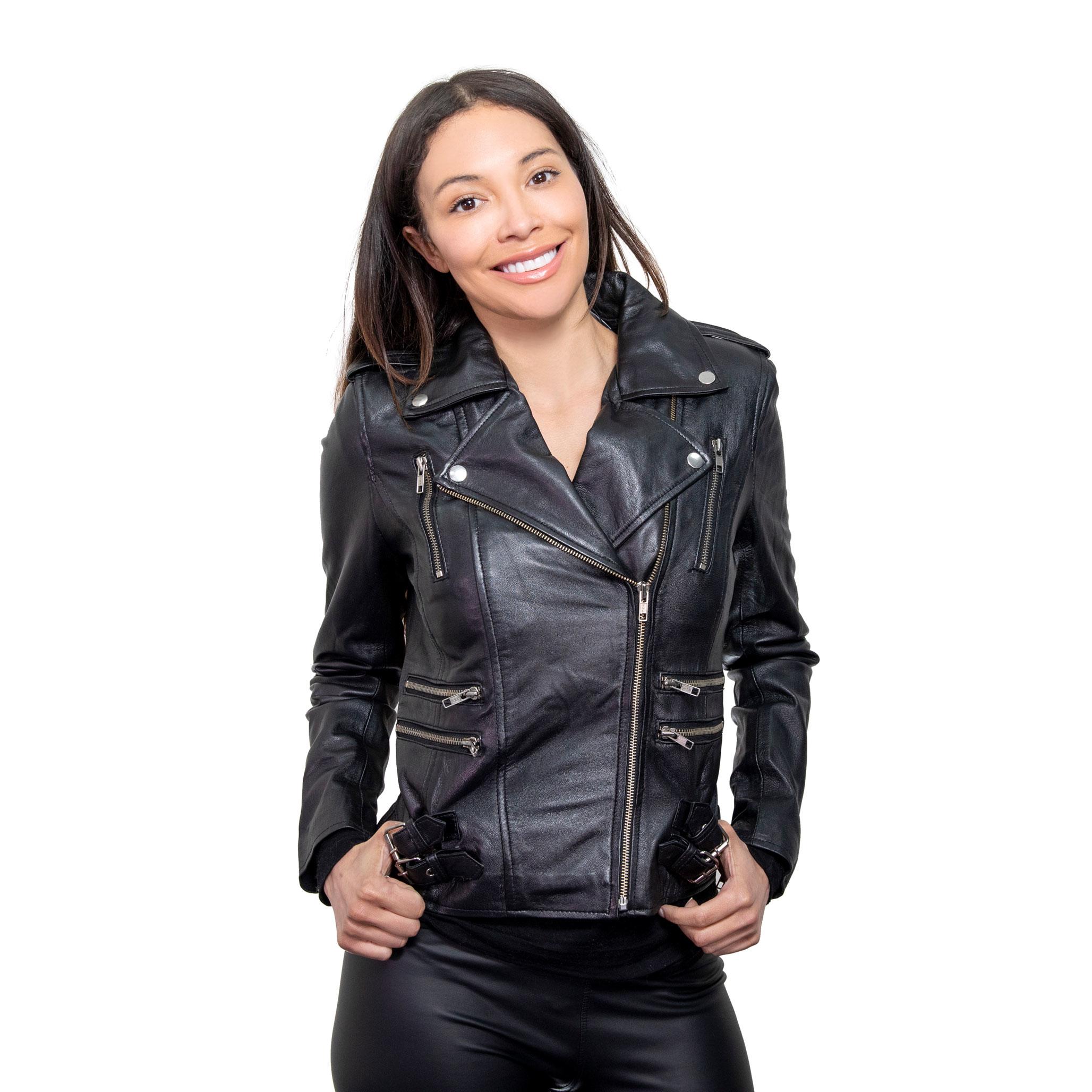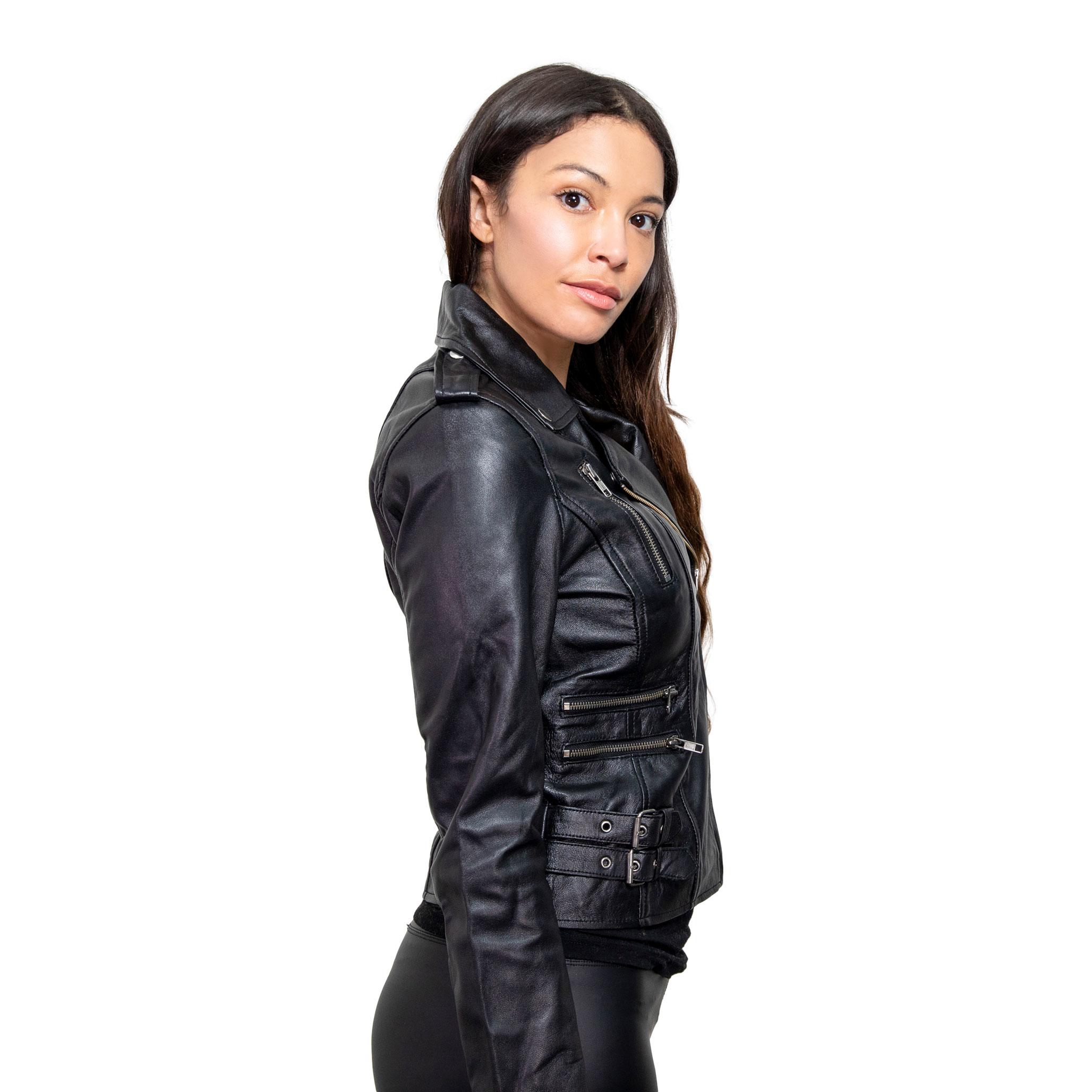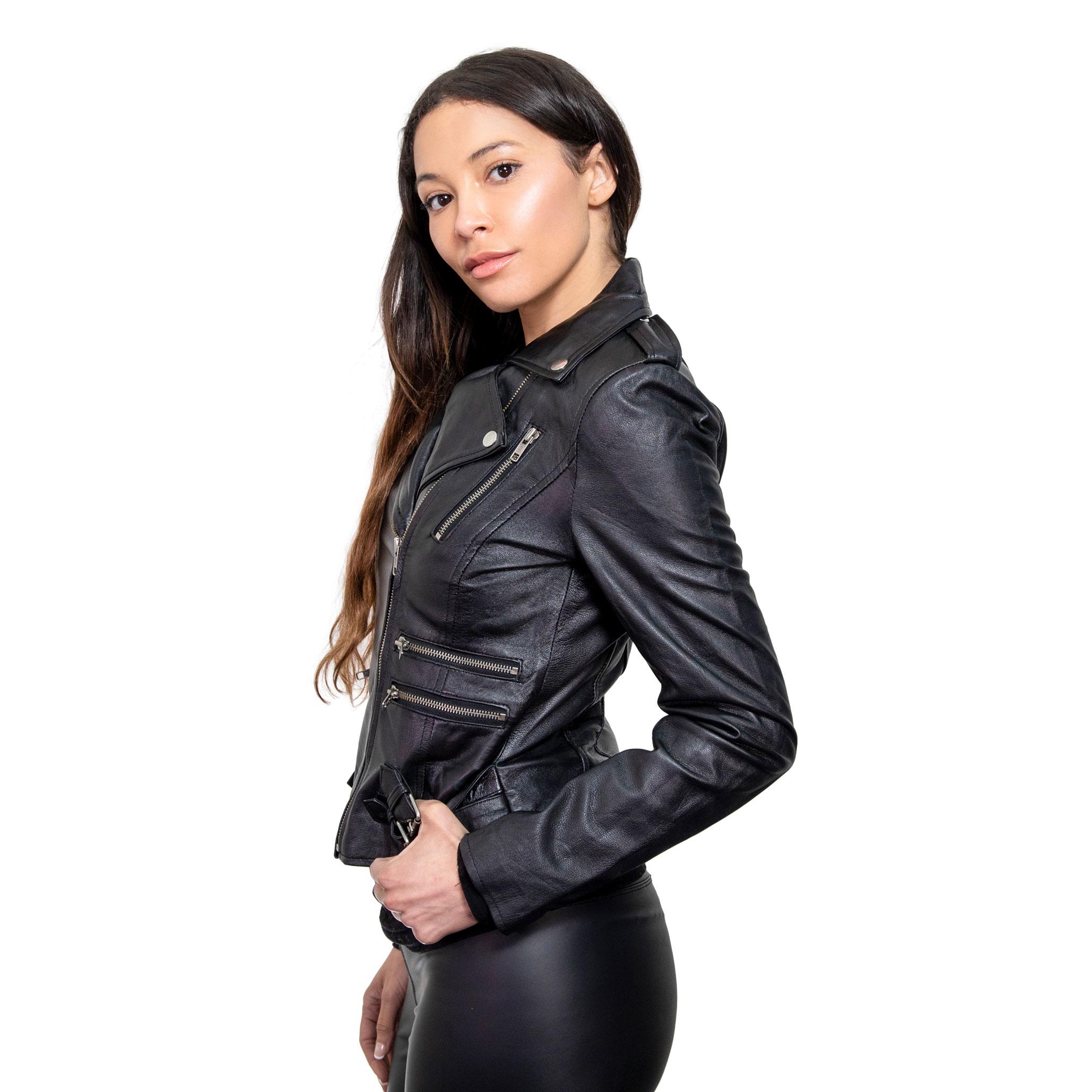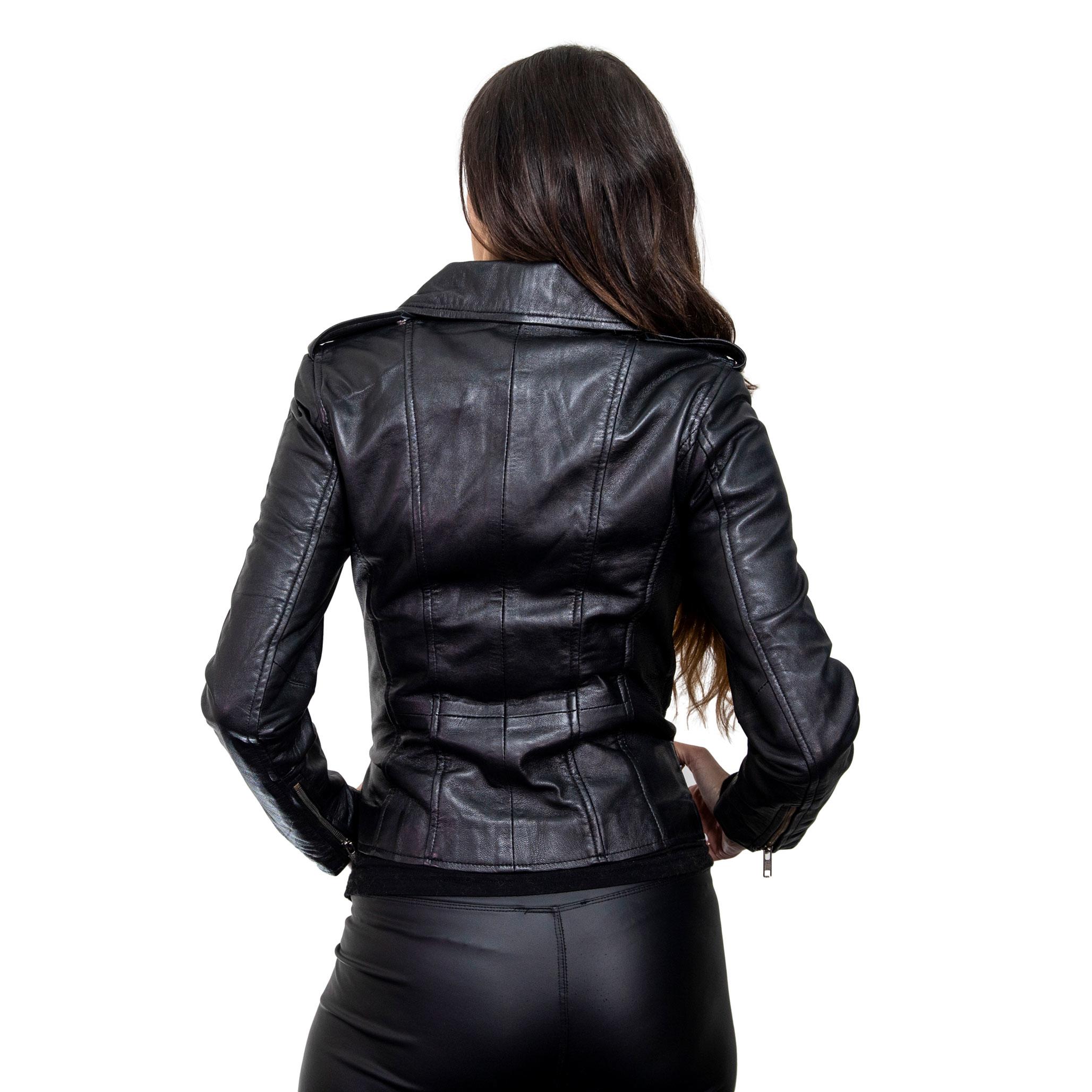 Womens Brando Style Leather Biker Jacket: Black
PRODUCT DETAILS
Premium Lamb Nappa Leather
Biker Style
External Pockets 
Asymmetrical Zip 
Notched Lapels 
Adjustable Waist Buckles 
Shoulder Epaulettes
This fantastically designed jacket gets it's name from the Iconic actor Marlon Brando, after he donned the Biker Jacket in the cult classic 'The wild one' in 1953! Since then, this style has been modified many times, continually winning the hearts and minds if it's proud owners! This version of the Brando Jacket has been composed of premium quality Lamb Nappa Leather, for a more luxurious feel and wear! Features external pockets, with a trademark cross zip for practicality and flair! Shoulders epaulettes add an authoritative appeal to the look, and the adjustable waist buckles offer a customized fit! A must have for every wardrobe, get yours now!
SIZE & FIT
Model's height: 5'7/170cm
Model is wearing: Size 10 
PRODUCT CARE
All our Leather, Suede and Sheepskin products come pre-protected. We recommend regular application of foam protection, and/or protective spray for care an longevity. In the event, you wish to have your product cleaned, please take it to a Leather/Sheepskin specialist only.