Mens Sheepskin Pea Coat: Tan
Mens Sheepskin Pea Coat: Tan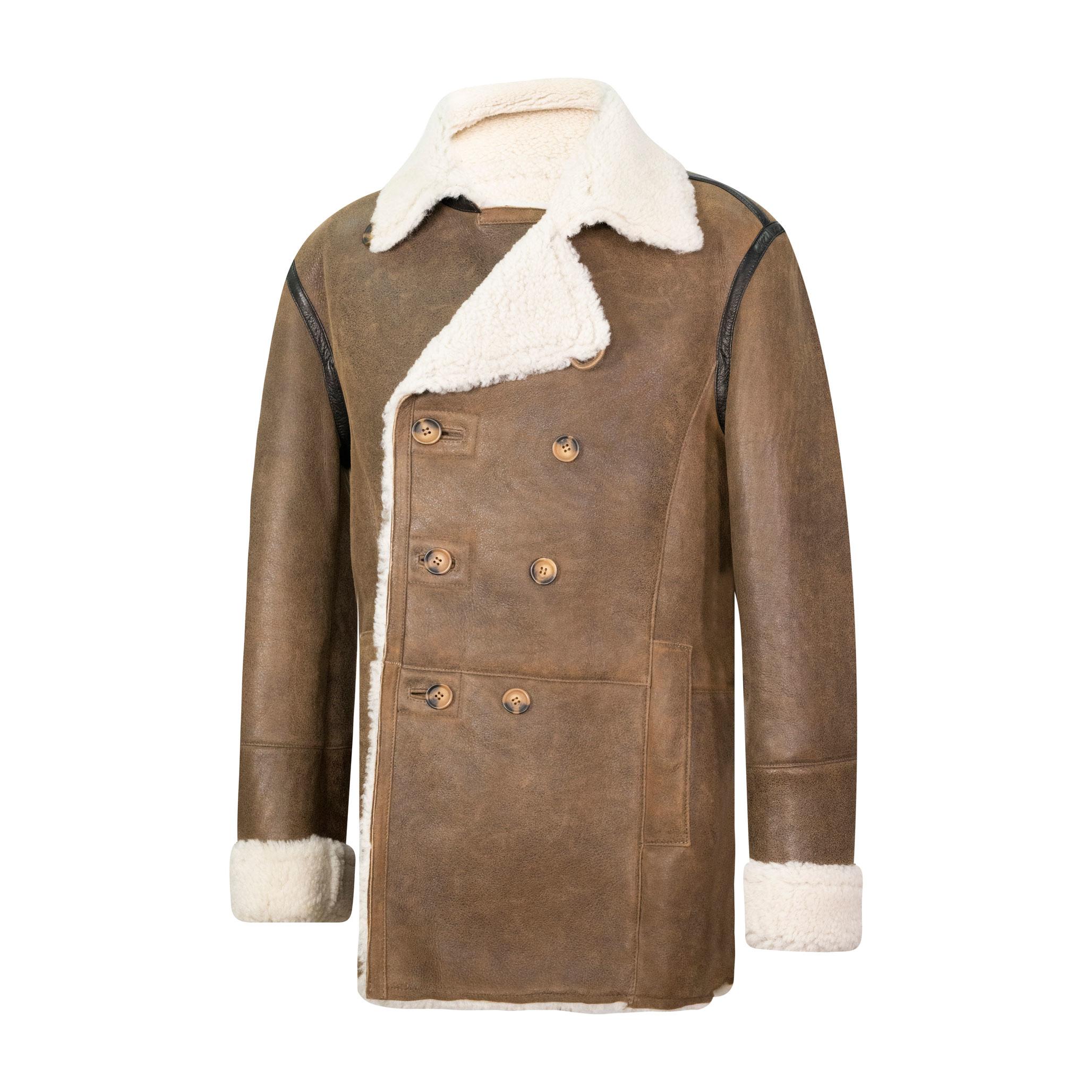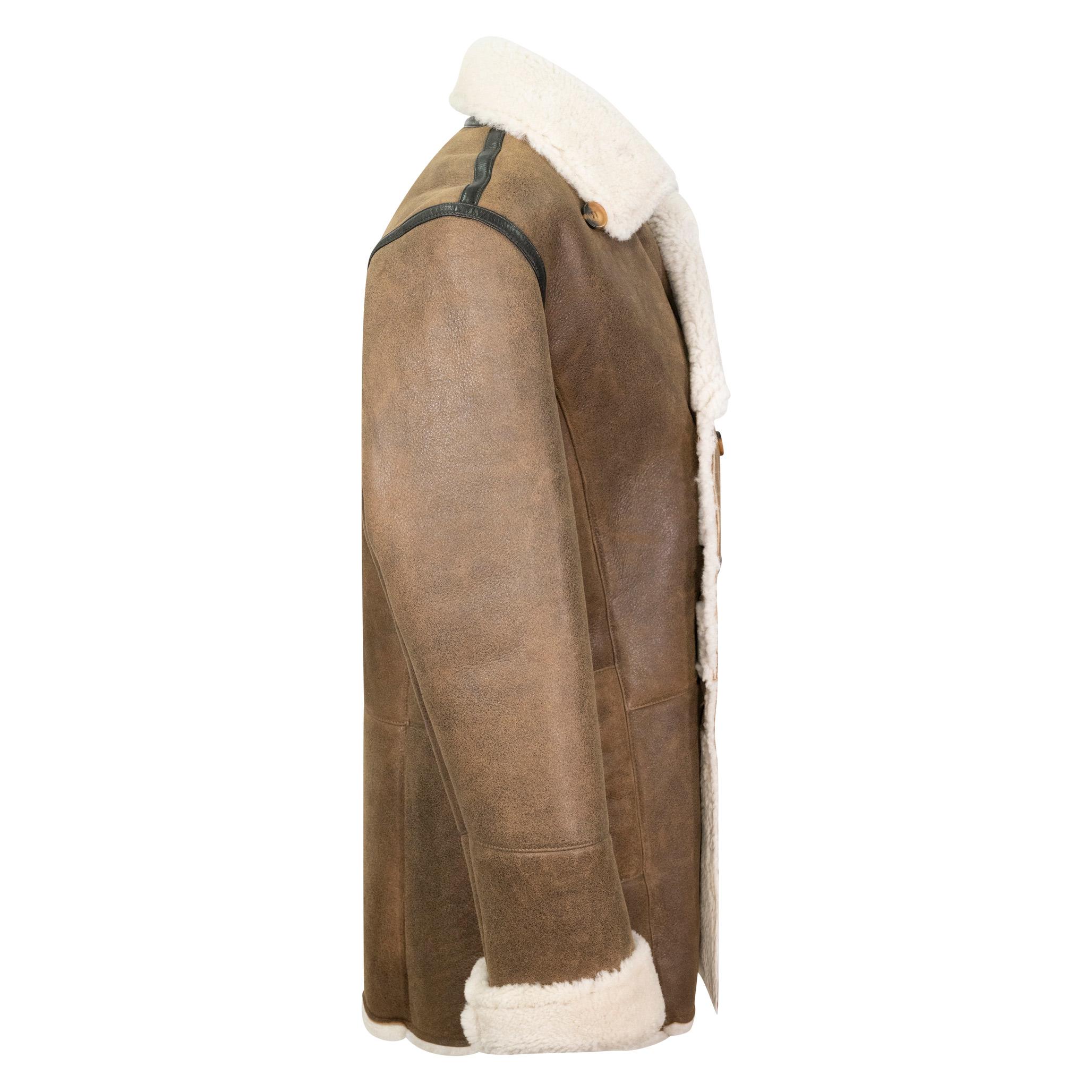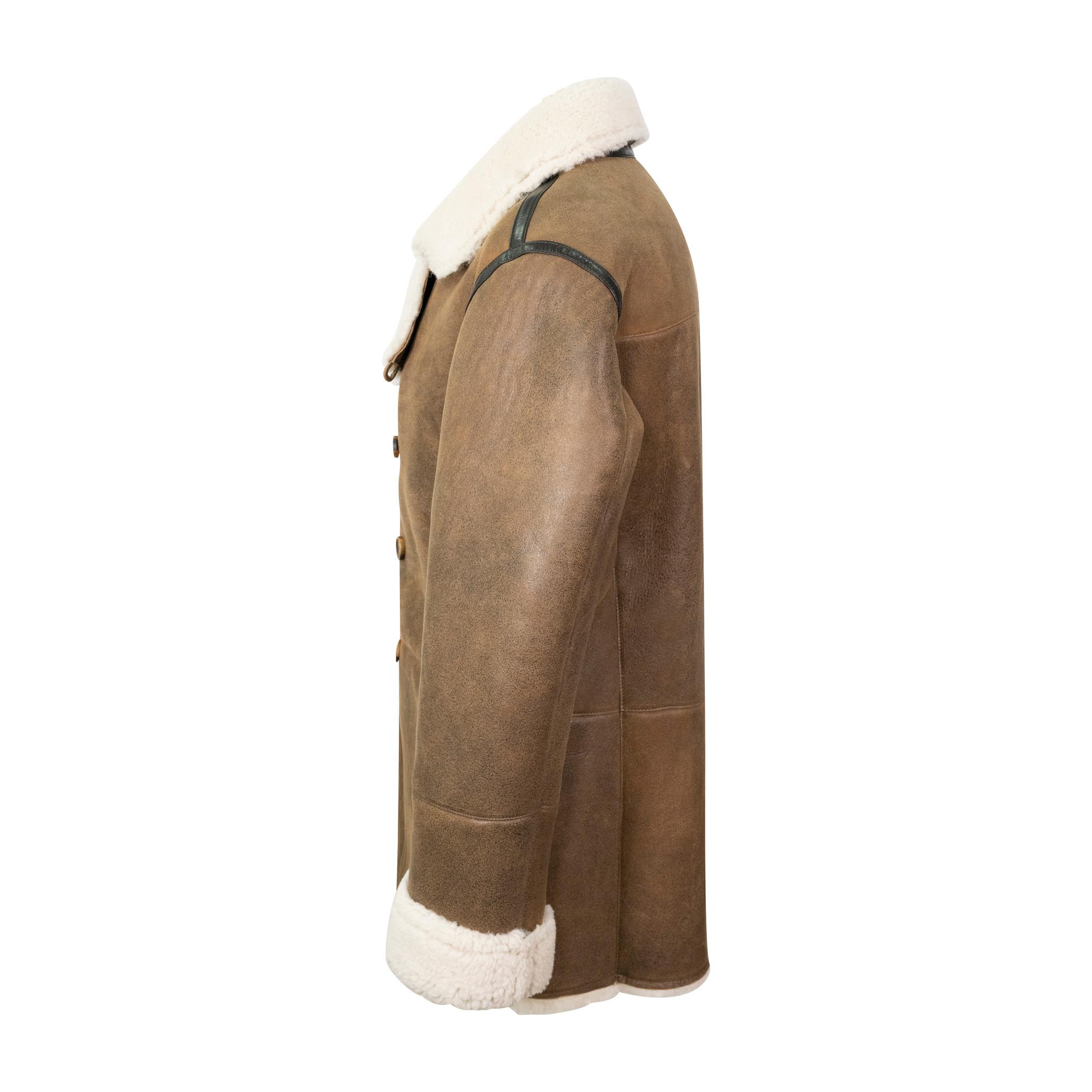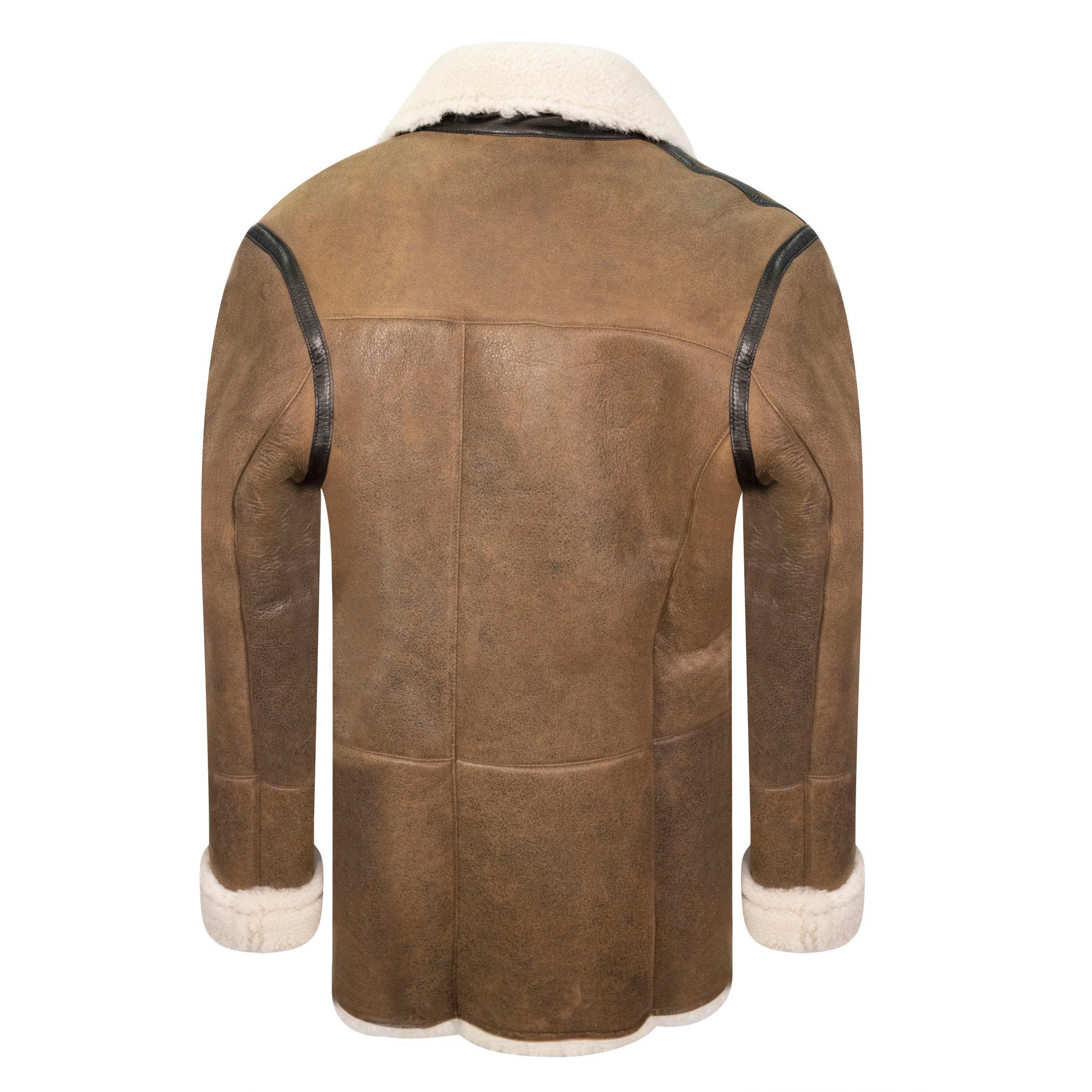 Mens Sheepskin Pea Coat: Tan
PRODUCT DETAILS
Premium Sheepskin
Snug Fit
Double Breasted
Fleece Interior
Notched Lapels
Cuffs Can Be Folded Back 
Two External Pockets 
The Iconic Pea Coat was first introduced, by no other than The British Royal Navy, in the 18th Century, as Military attire! Functionality was pivotal, for Sailors and the Navy donning their uniform, in remarkably cold conditions. This style, extended it's reign through WW1, and WW2, and can also be found everywhere today, from mainstream fashion, your local high street, and in every walk of civilian life!
Now, with The Sheepskin Pea Coat you get the best of both worlds! Crafted from the finest Premium Sheepskin in a Nappa finish, with a insulating fleece interior. Additionally it features a double breasted cut for a snug fitting, notched lapel which can be lifted, to fight off the frigid winter chill. The cuffs can also be rolled back, for a more practical wearing as per occasion. For a historically absorbing piece, which embodies an apparent visual of Handsomeness, and manliness, then add this piece to your winter's staple!
PRODUCT CARE
All our Leather, Suede and Sheepskin products come pre-protected. We recommend regular application of foam protection, and/or protective spray for care an longevity. In the event, you wish to have your product cleaned, please take it to a Leather/Sheepskin specialist only.