Mens 3/4 Duffle Shearling Coat: Black
Mens 3/4 Duffle Shearling Coat: Black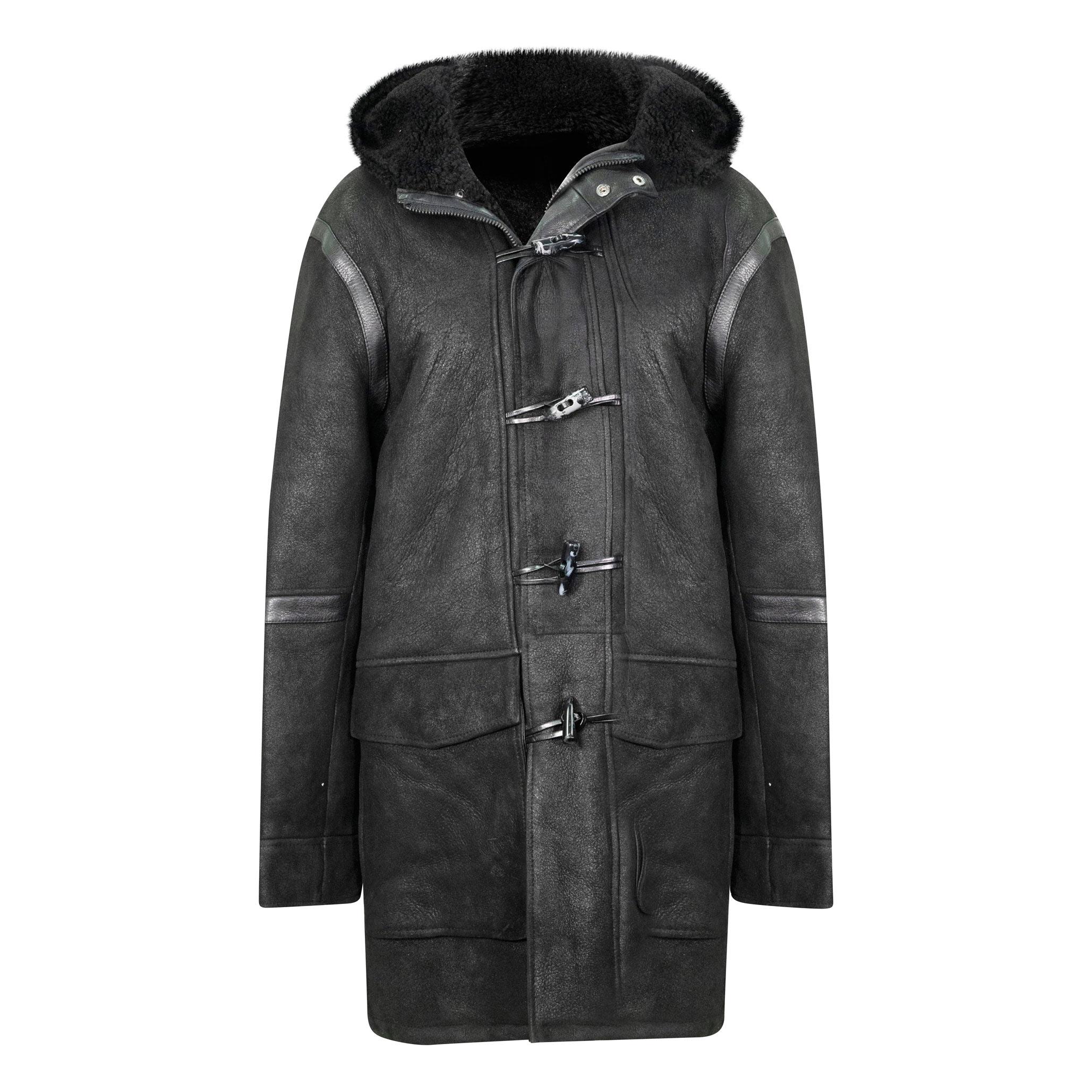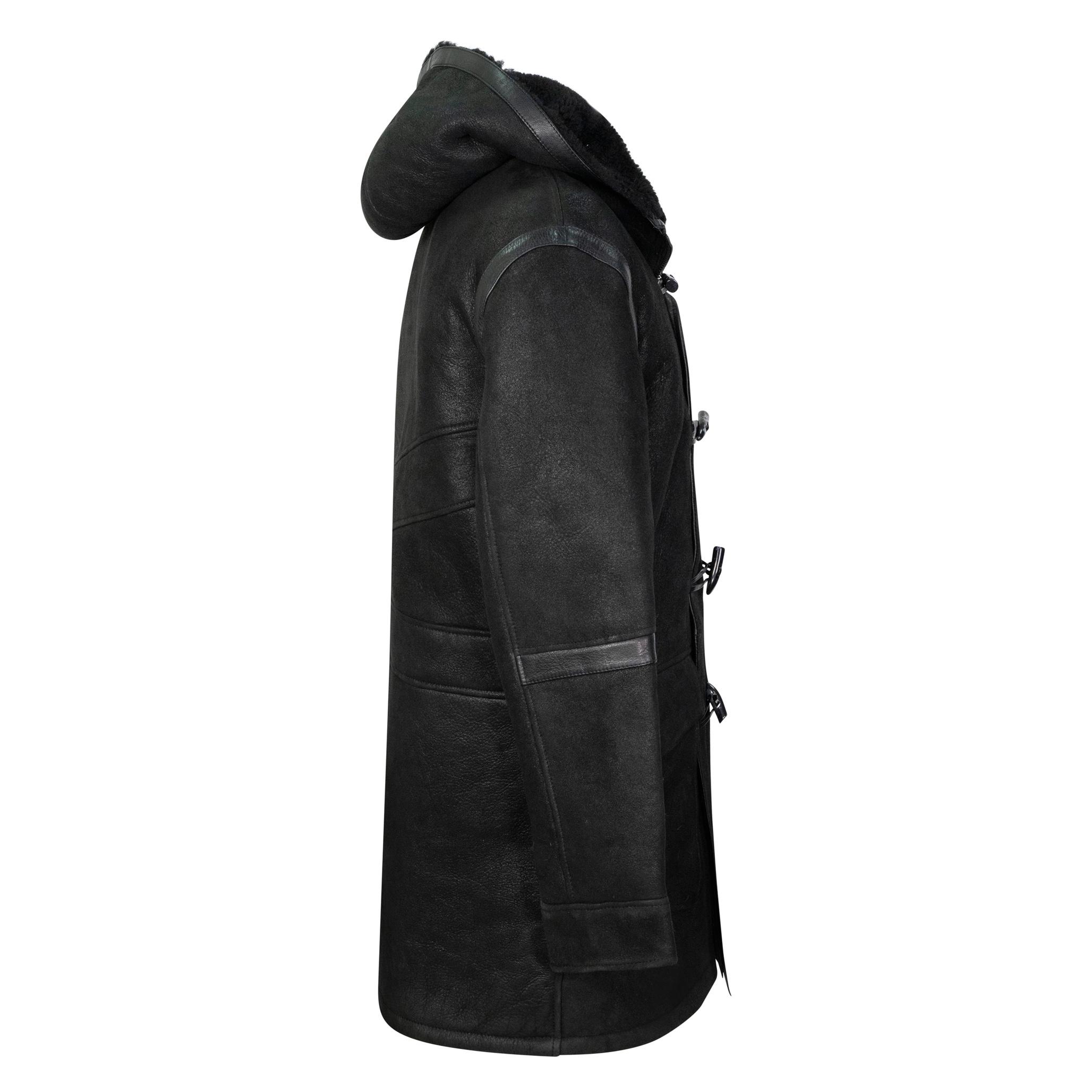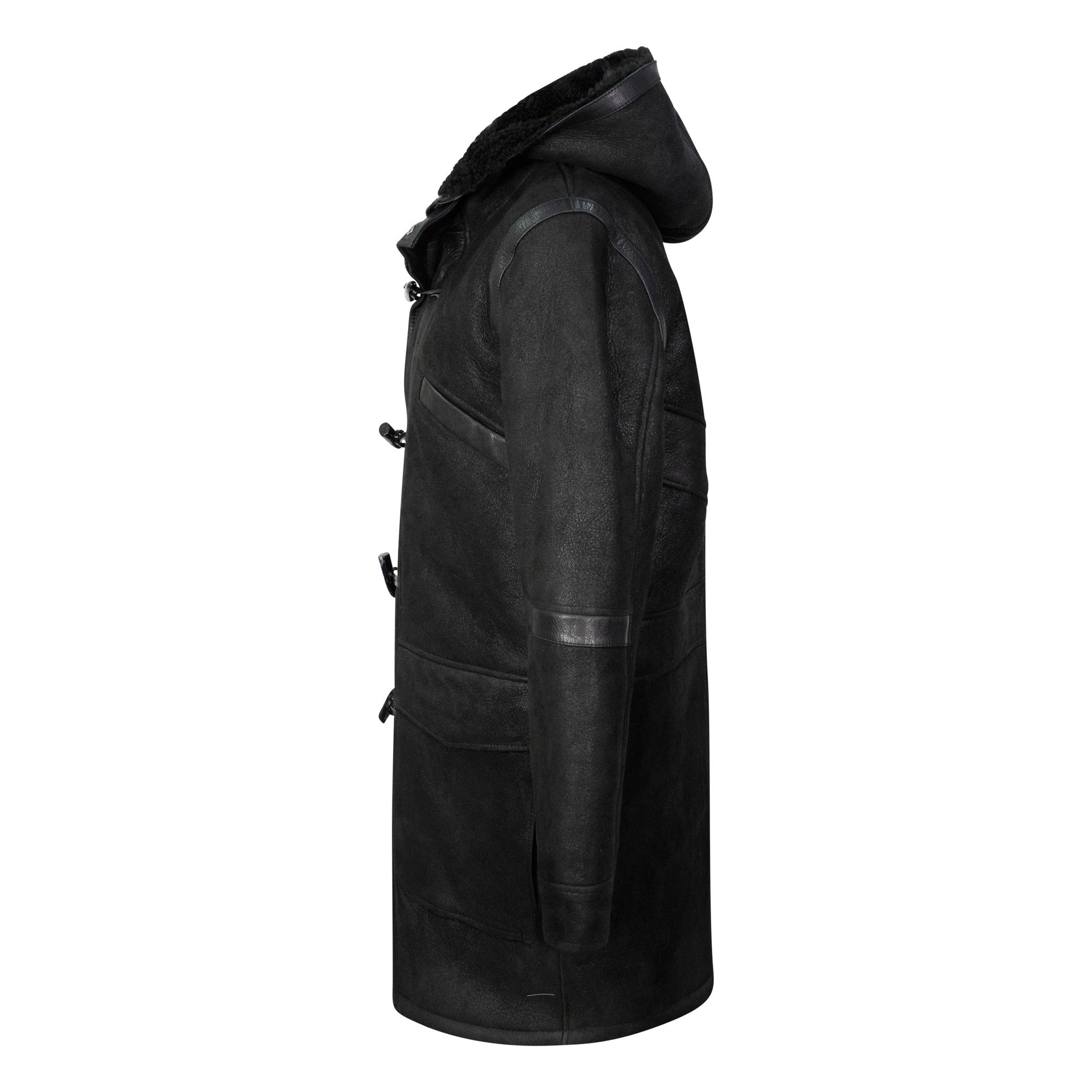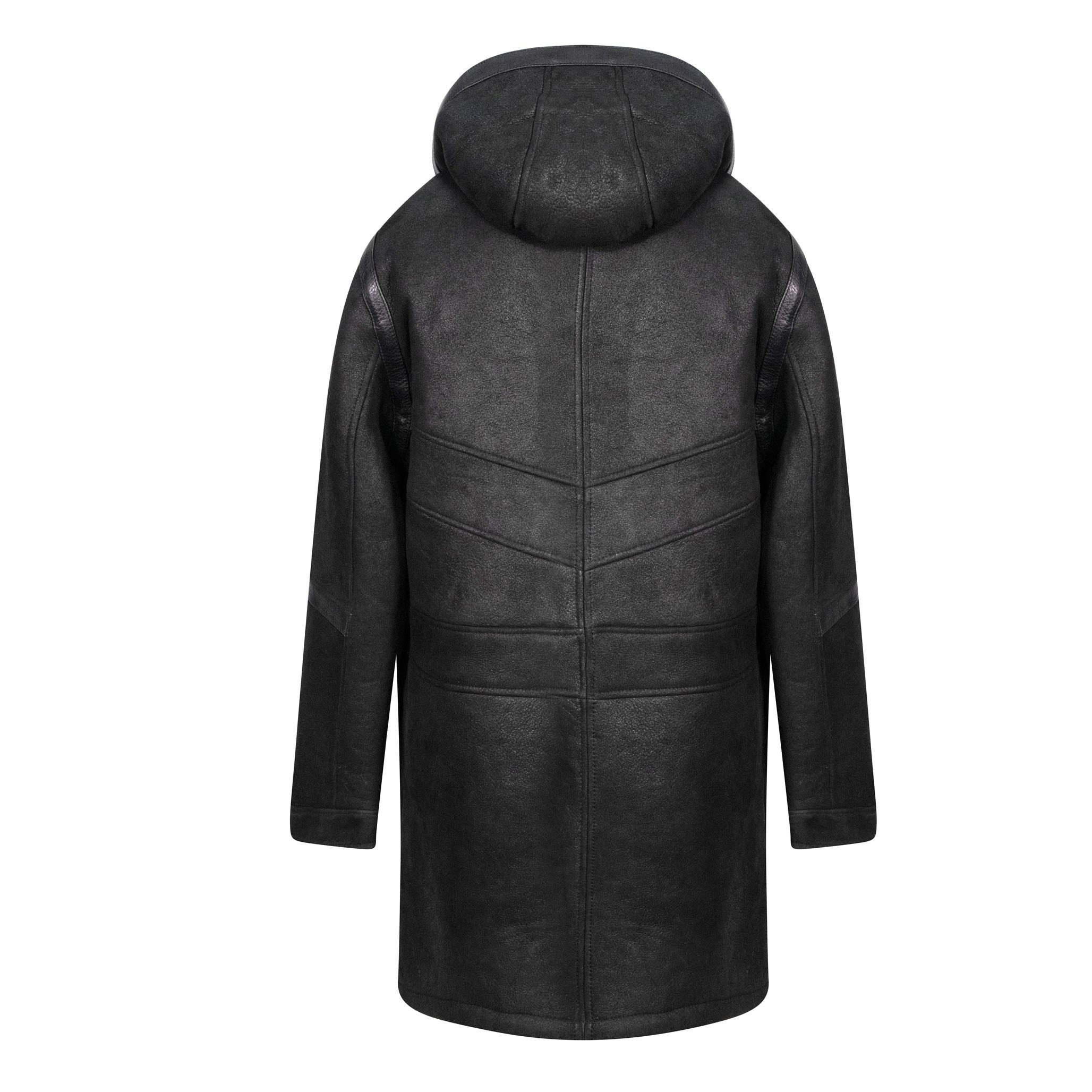 Mens 3/4 Duffle Shearling Coat: Black
PRODUCT DETAILS
Premium Shearling Sheepskin
3/4 Duffle Style 
External Patch Pockets 
Zipped and Toggles 
Hooded 
Leather Piping Designs
The beloved Duffle Coat ranks highly as a treasured British Classic. It's appeal and influence spread through Europe during 1850s, and soon after was recognized by the British Royal Navy for it's functional, sturdy design. So much so that, it was rewarded to the Royal Navy as uniform, which extended throughout World War 1, and World War 2!
The Sheepskin Duffle coat has been tailored to perfection, adopting timeless designs, with premium quality Shearling Sheepskin. Features 3/4 Length for elegance, and added warmth. Both Zipped and Toggles fastening, offering a snug fit. Leather piping detail added to accentuate seams, and it's characteristics. A style transcending fashion, and functional outerwear. A perfect winter's staple for every wardrobe!
PRODUCT CARE
All our Leather, Suede and Sheepskin products come pre-protected. We recommend regular application of foam protection, and/or protective spray for care an longevity. In the event, you wish to have your product cleaned, please take it to a Leather/Sheepskin specialist only.